Overview
GloryBee is a family owned business that has been supplying honey and other sweeteners to wholesalers and retailers across the country since 1975. GloryBee was concerned that their website was underperforming and failing to serve their wholesale clients and retail customers. With 7 different web properties and thousands of different rates to manage, website management tasks alone were taking up tons of valuable time and resources. They were seeking a way to provide a simplified shopping experience that catered to their customer base, while also decreasing the time and resources they were spending on upkeep for their website.
The Challenge
GloryBee's original website setup was difficult for both customers and staff to maneuver. Their website was spread out across several different domains, making navigation complicated for both customers and employees. These complications created a frustrating buying experience for users and caused GloryBee to lose wholesale leads and retail revenue alike. Data analysis and heat mapping showed that there was a significant lack of interaction on their product pages, and they were experiencing lower-than-average add to cart metrics.
The Solution
Using data analysis from Google Analytics and Lucky Orange, Forix created a detailed plan to redesign the GloryBee website. By consolidating their site domains and content into one easy to use website, including simplifying the checkout process from six steps to one, we were able to create a streamlined experience for users. This simplified approach boosted both their retail and wholesale revenue, and significantly reduced their monthly site management time. Additionally, this data analysis helped Forix and GloryBee discover a new demographic of customers that were shopping their site, and customize their product pages to cater to this group.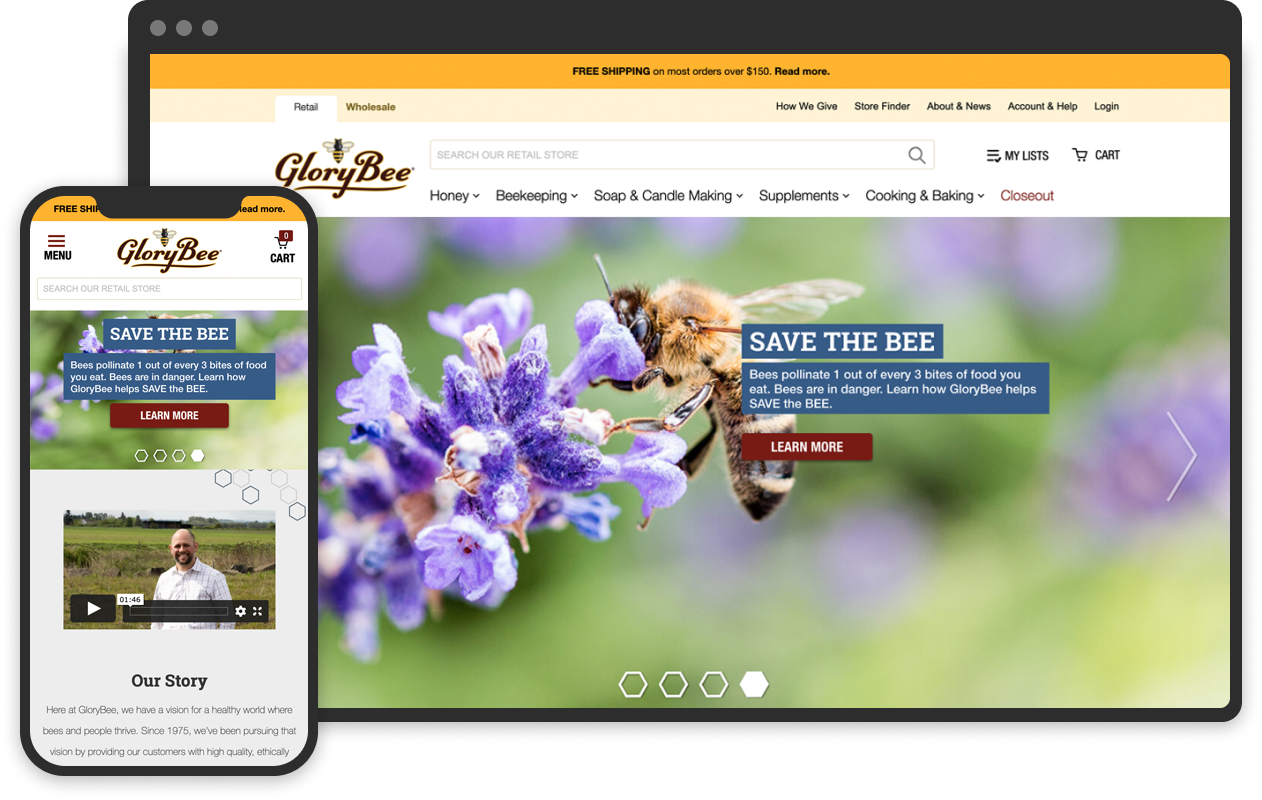 Research, UX/UI, and Design
Customer Experience Strategy
Content Strategy
A/B Testing
Mobile Strategy
User Testing
Data Analysis
Search Optimization
Information Architecture
Merchandising
After analysing the data to better understand GloryBee's customers, Forix discovered that aside from retail and wholesale, there was actually a third, underserved demographic that we deemed "mini-wholesalers". This group buys retail items in bulk, but don't qualify as full wholesalers. By redesigning the Product Detail Pages to cater to this group, GloryBee were able to raise conversions via increased average order values.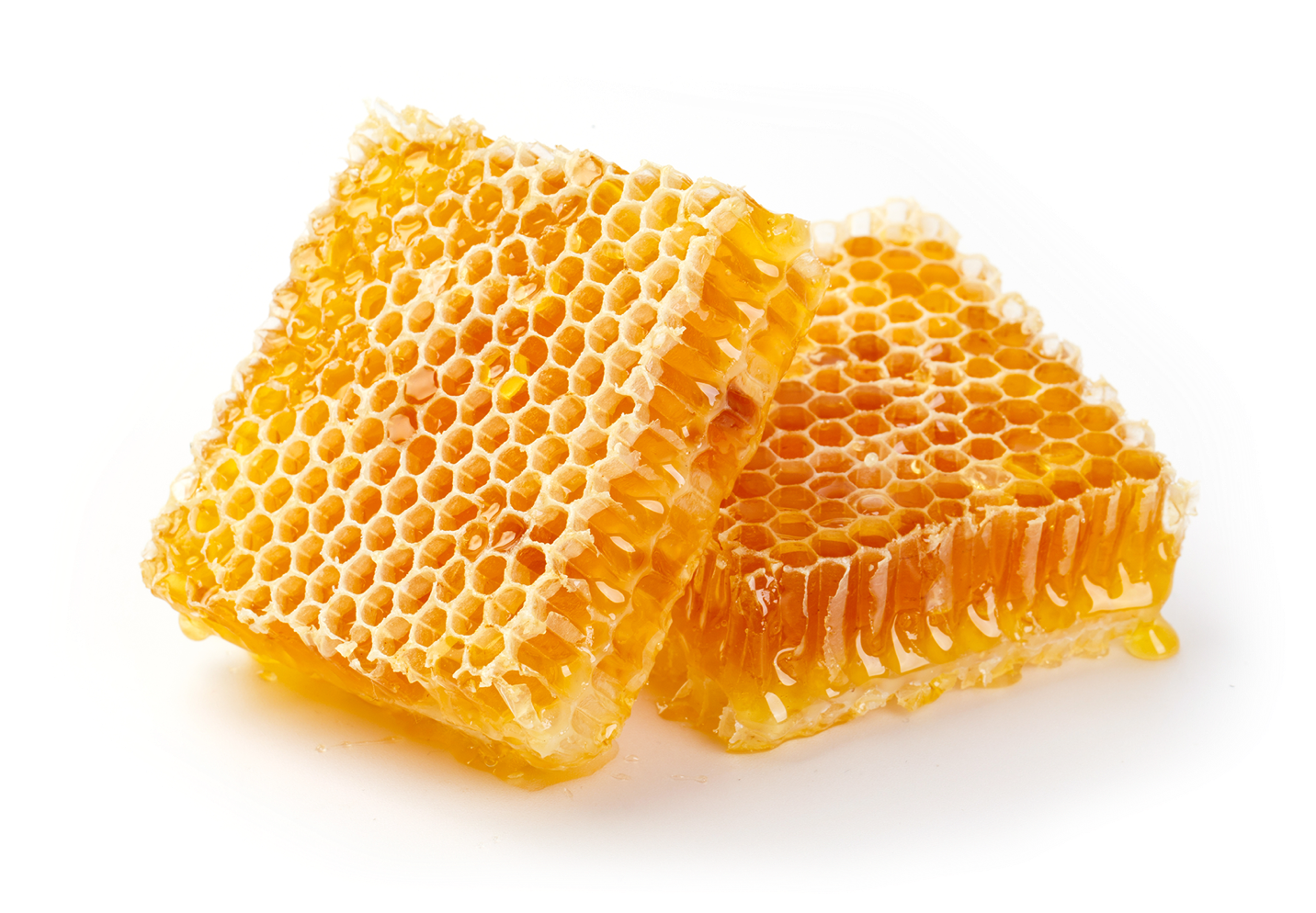 Analytics & Optimization
Performance Audit
Advanced eCommerce Tracking
Actionable Growth Strategy
Custom Reporting
Conversion Rate Optimization
SEO & Search Optimization
By consolidating GloryBee's seven separate domains into one, Forix created a simplified shopping experience for both their retail and wholesale customers. We streamlined the checkout process from six steps to one, making it faster and easier for customers to make their purchases, and reducing the number of abandoned carts. The simplified, streamlined site resulted in a massive decrease in time spent managing their Magento site, leaving more time for in-depth revenue optimizers to improve other areas of the website.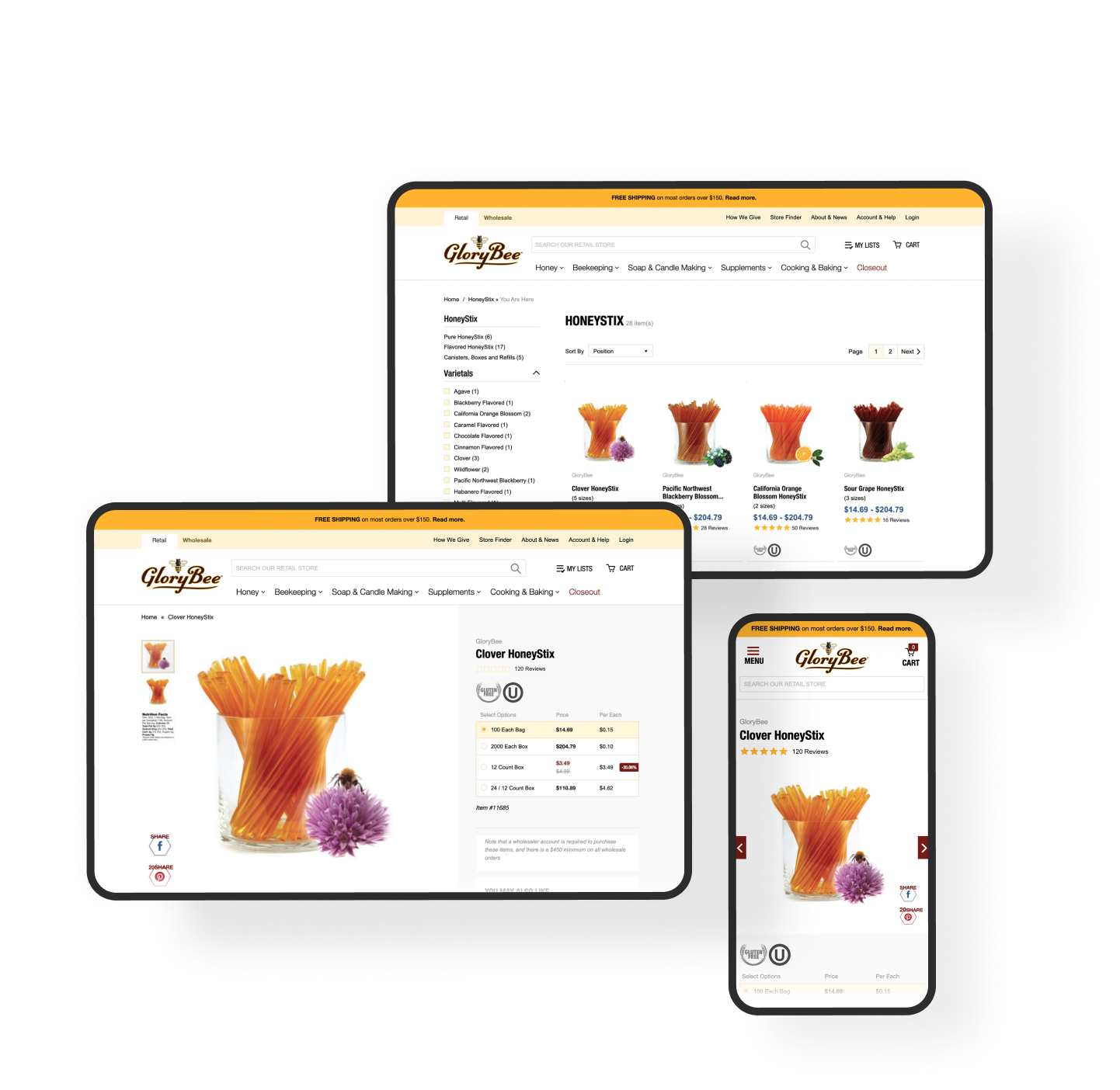 Support & Development
Custom Module Development
Compliance Implementation (PCI, GDPR, &ADA)
Security & Patch Updates
Campaign Support
Speed & Performance Improvements
Testing Plans
24/7 Emergency Support
In January 2019, Forix implemented a Quick Order function into the GloryBee website. This allowed for returning wholesale customers to quickly reorder their most commonly ordered items, expediting the checkout process. The Quick Order function helped to increase the average order value by 13%, transactions by 51%, and increase overall wholesale revenue by 36%.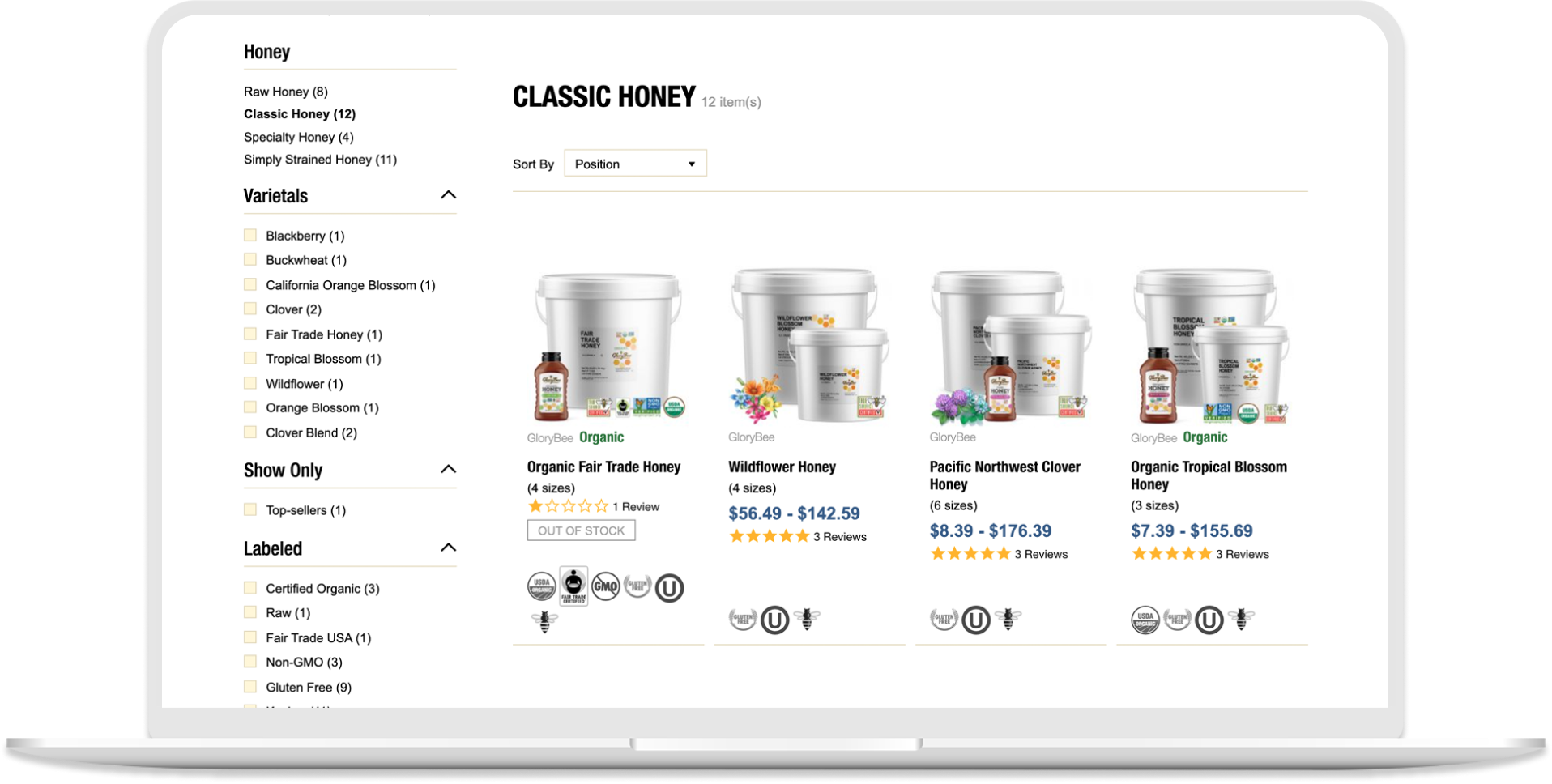 GloryBee was using an outdated eCommerce software that was requiring more and more hours to keep running. After a nationwide search, we chose Forix to completely rebuild our site from the ground up. Forix went above and beyond to ensure our new site launched on time and on budget, could handle our complex pricing structures, and looked great on screens of all sizes.