Overview
AccuQuilt is a leading manufacturer and retailer of fabric cutters, dies, and quilting patterns in the United States. AccuQuilt had launched their Magento website months prior to teaming up with Forix in 2018, but the site was plagued with problems due to a poor implementation from their previous digital agency. The first step was to complete a comprehensive audit of their website in order to determine any and all issues. Forix presented the findings from this audit to AccuQuilt, and together determined how to triage the immediate issues, while also creating a long term strategy. Once the site was stabilized with security patches and improved page load times, we began the work of site optimization.
The Challenge
As a relatively new Magento 2 eCommerce website, AccuQuilt faced many challenges. From simple stabilization issues such as site speed and security updates to a complete overhaul of their on site search and navigation functions, Accuquilt needed the help of a strong Magento partner to achieve their goals. To do this, we first needed to find the issues that were preventing their success.
The Solution
First, Forix began by performing a site audit to identify the problems and weak points within the AccuQuilt website. Then we began the work of optimizing their Magento site. We reconfigured and revamped the website menu and layout to improve native navigation experiences for their customers. To improve on site search, we implemented the third party search engine Searchspring into their existing site.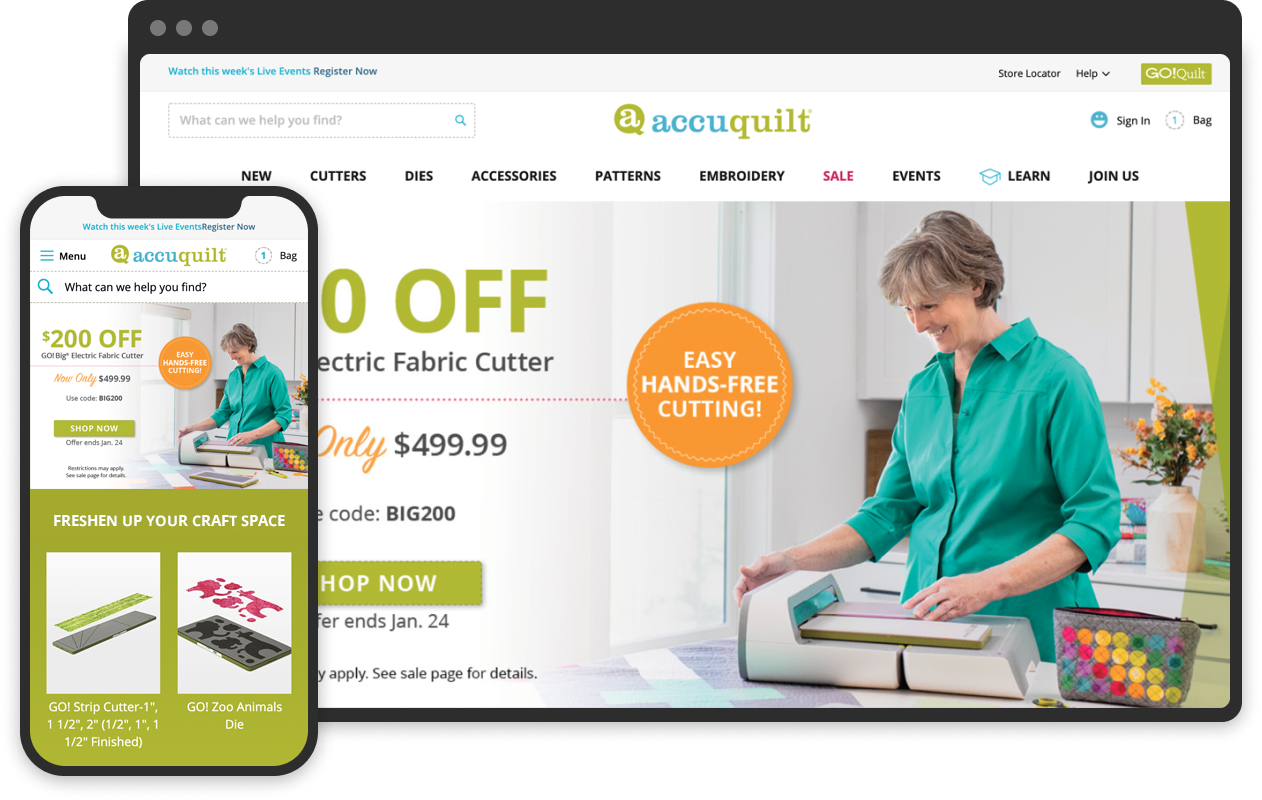 Research, UX/UI, and Design
Customer Experience Strategy
Content Strategy
A/B Testing
Mobile Strategy
User Testing
Data Analysis
Search Optimization
Information Architecture
Merchandising
AccuQuilt wanted to get a better idea of how customers were actually using their website; specifically, they wanted to know what clicks throughout the navigation process led to revenue, and which ones didn't. To gain access to the big picture, Forix used data analysis software and programs including Google Analytics, HotJar, Lucky Orange, and VWO to track and compile these patterns. Compiled data was then analyzed and used to make insightful recommendations into improvements to the website, specifically to navigation, personalized home pages, and to the add to cart pop up feature. Forix used this data analysis to learn exactly how users shop their Magento site, and created a search experience that has a much higher conversion rate.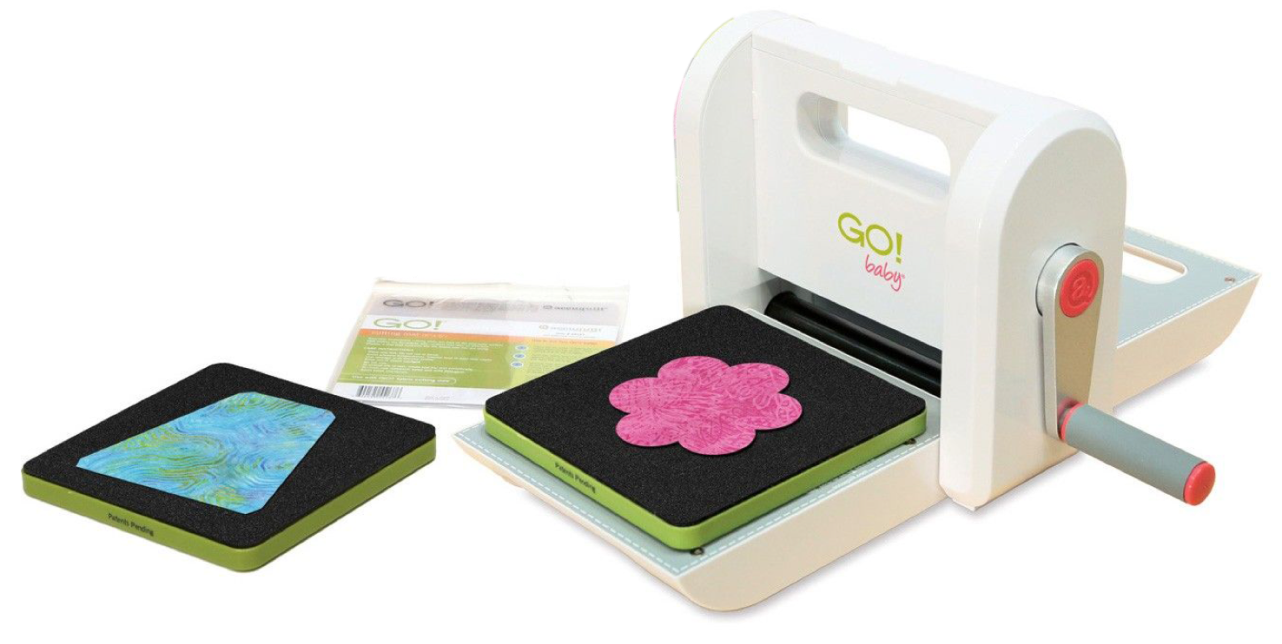 Analytics & Optimization
Performance Audit
Advanced eCommerce Tracking
Actionable Growth Strategy
Custom Reporting
Conversion Rate Optimization
SEO & Search Optimization
The data analysis completed by Forix informed the changes we would make to their on site navigation. Forix and Accuquilt worked together to create a mockup of the new and improved navigation system. Data showed that customers were struggling to make their way to the product pages they needed within the current navigation system. To remedy this, navigation was redesigned to help customers find the products that they were searching for with ease. The new navigation system was then split-tested to determine whether it would be efficient and useful to users. Once we were satisfied with the performance of the new navigation menu, it was pushed live to all users, and Forix continued to track the data metrics surrounding navigation use to ensure that it was functioning as predicted. Once the navigation updates and improvements were complete, Accuquilt saw a 25% increase in successful navigation to the product pages and categories that users were looking for.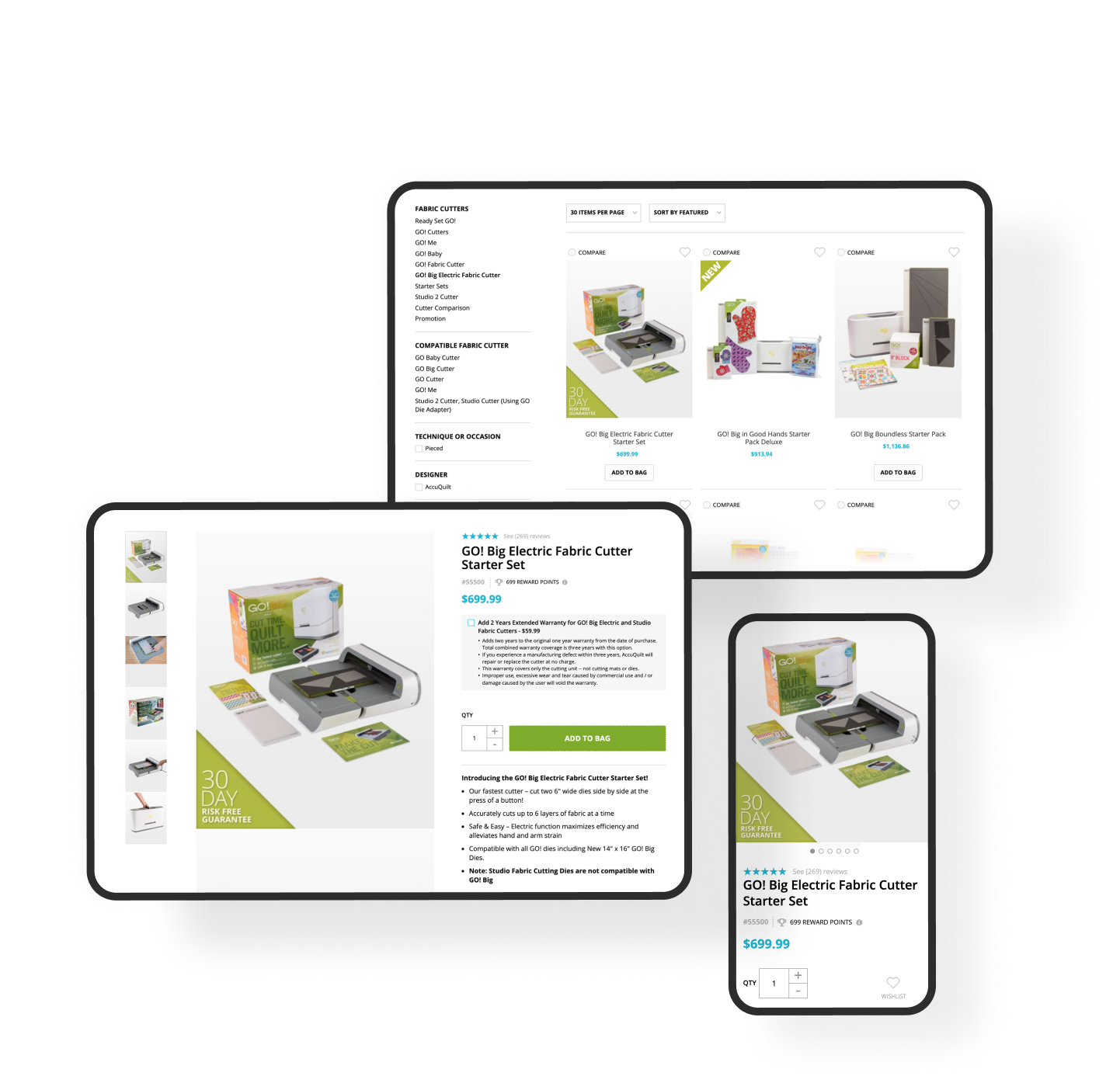 Support & Development
Custom Module Development
Compliance Implementation (PCI, GDPR, &ADA)
Security & Patch Updates
Campaign Support
Speed & Performance Improvements
Testing Plans
24/7 Emergency Support
To improve on site search on the AccuQuilt website, Forix implemented an advanced search software, Searchspring, in October of 2018. Searchspring is an intuitive, advanced third party on site search that can be integrated into Magento websites for improved search performance. Using Searchspring, customers can more easily search for and find the products they need. Search users on the AccuQuilt website convert at a rate of about 5.5%, compared to non-search users who convert at only around 1%. Improvements to on site search is one of the most effective conversion rate drivers that Forix offers to clients.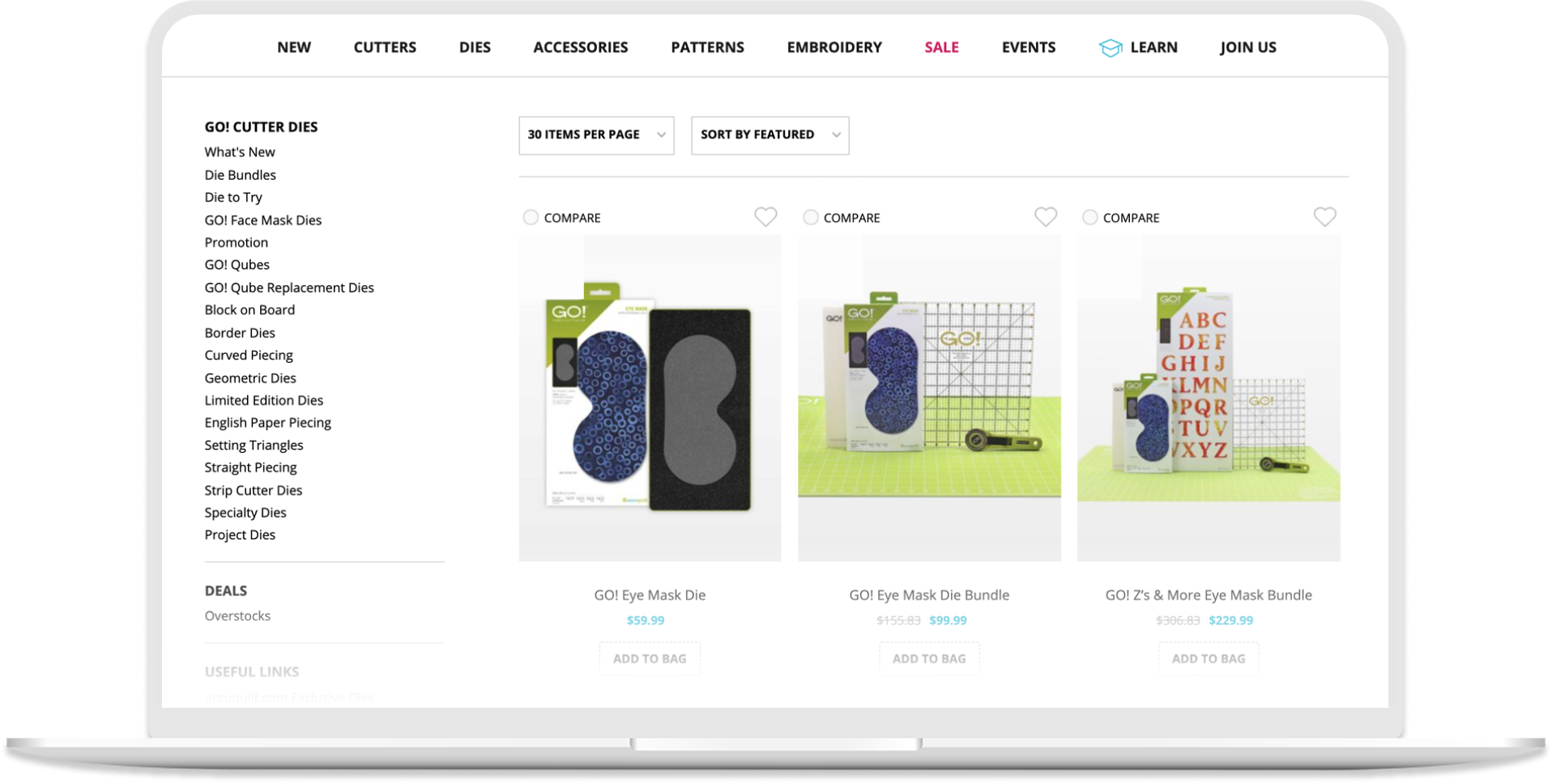 The AccuQuilt website needed a lot of help. Ownership had invested a tremendous amount of capital into their implementation with another agency, but that launch was riddled with problems. Forix jumped in to help AccuQuilt recapture lost revenue. To make improvements to the AccuQuilt website, Forix implemented upgrades and integrations to search, navigation, and data tracking and analysis processes. These processes led to improvements across the website, resulting in better experiences for users and customers on their Magento site. Through their partnership with Forix, AccuQuilt was able to stabilize and optimize their eCommerce site for their customer base.