Overview
Founded in 1996 in San Diego by a team of opticians with active lifestyles, SportRx's mission is to "help people see better while doing the things they love." SportRx came to Forix with concerns about the overall performance of their website and wanting to provide customers with an ideal customization experience. They needed a Magento partner who understood their brand's vision and could help them reach their eCommerce goals. Forix set out to optimize the SportRx website and create a simplified, transparent, and enjoyable experience for their users.
The Challenge
The main issues that users were experiencing on the SportRx website were with the complicated shopping cart and checkout process, less-than-intuitive on-site search functionality, and general confusion over the production time of their custom glasses. Forix needed to find a way to solve these problems in order to increase conversions and decrease cancellations and returns. Together, we created an actionable plan to meet these challenges head on.
The Solution
Through a series of A/B tests performed across the website, Forix was able to determine and implement successful solutions to SportRx's website performance woes. Additionally, our Magento developers integrated the high performing third party search engine Klevu into the SportRx website in order to drastically improve on site search functionality for users.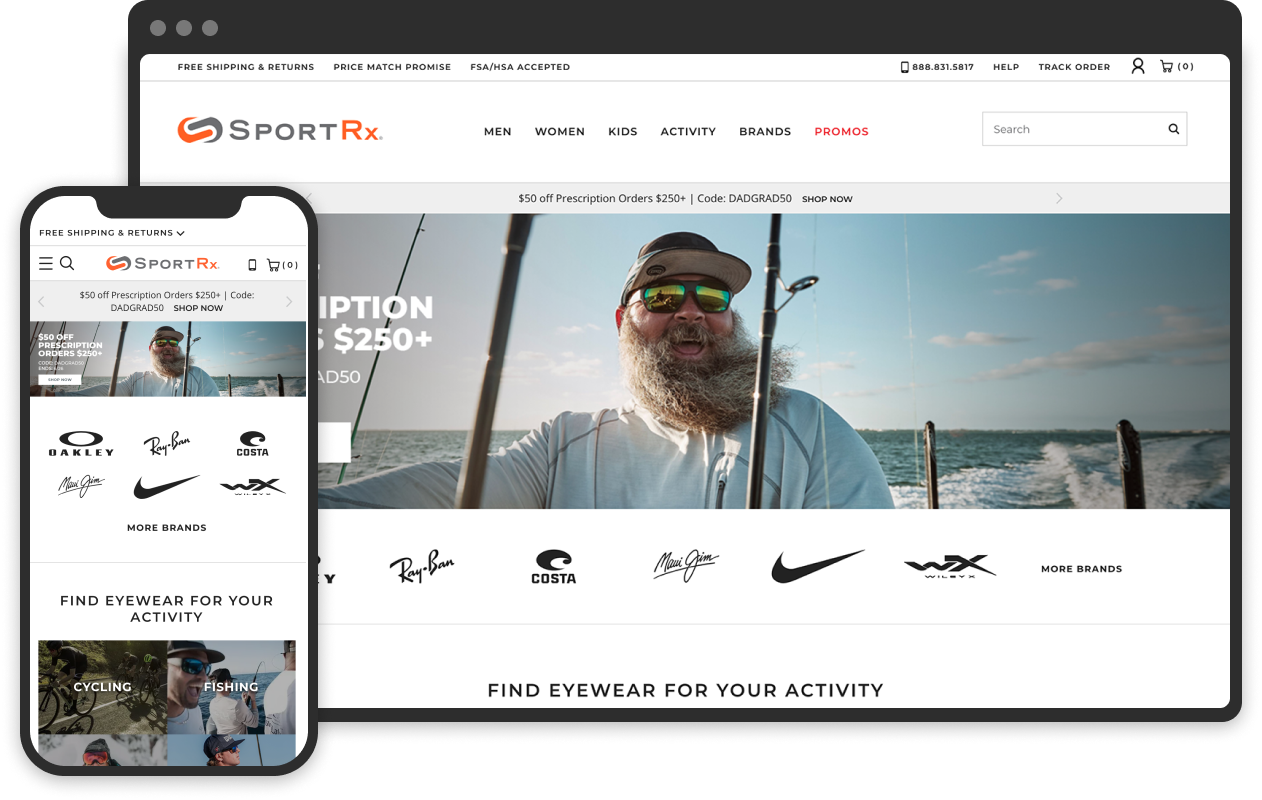 Research, UX/UI, and Design
Customer Experience Strategy
Content Strategy
A/B Testing
Mobile Strategy
User Testing
Data Analysis
Search Optimization
Information Architecture
Merchandising
Due to the high levels of product customization offered by SportRx, their prescription sunglasses can take up to a month to make and deliver to customers. SportRx was experiencing a high rate of order cancellations and returns because of this lengthy production time. To increase transparency in regards to the production and shipping times for custom eyewear, Forix created a Shipping Speed Tracker on the shipping information page, and implemented an A/B test to find the best version. The Shipping Speed Tracker provides a real-time estimate of the production and delivery time for custom glasses. In its final implementation, the Shipping Speed Tracker improved checkout completion by 20%. Additionally, the transparency provided by the tracker significantly increased the number of customers choosing priority production and rush shipping, while decreasing order cancellations and returns.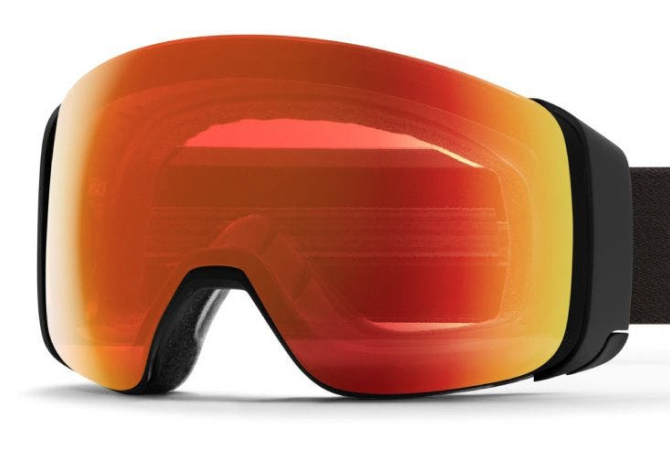 Analytics & Optimization
Performance Audit
Advanced eCommerce Tracking
Actionable Growth Strategy
Custom Reporting
Conversion Rate Optimization
SEO & Search Optimization
For this A/B test, a simple addition of LC Digital Dividers was incorporated into the product page design to clarify product options for users. Previously, digital and non-digital lenses were not grouped separately, which caused confusion among customers. To alleviate this confusion and provide more clarity to users, we incorporated a design element to group digital and non-digital lenses respectively together. We also included a "Recommended" qualifier for the digital option, with the goal of boosting sales conversion and average order value. This design implementation resulted in a 54% increase in Add to Cart for premium digital lenses.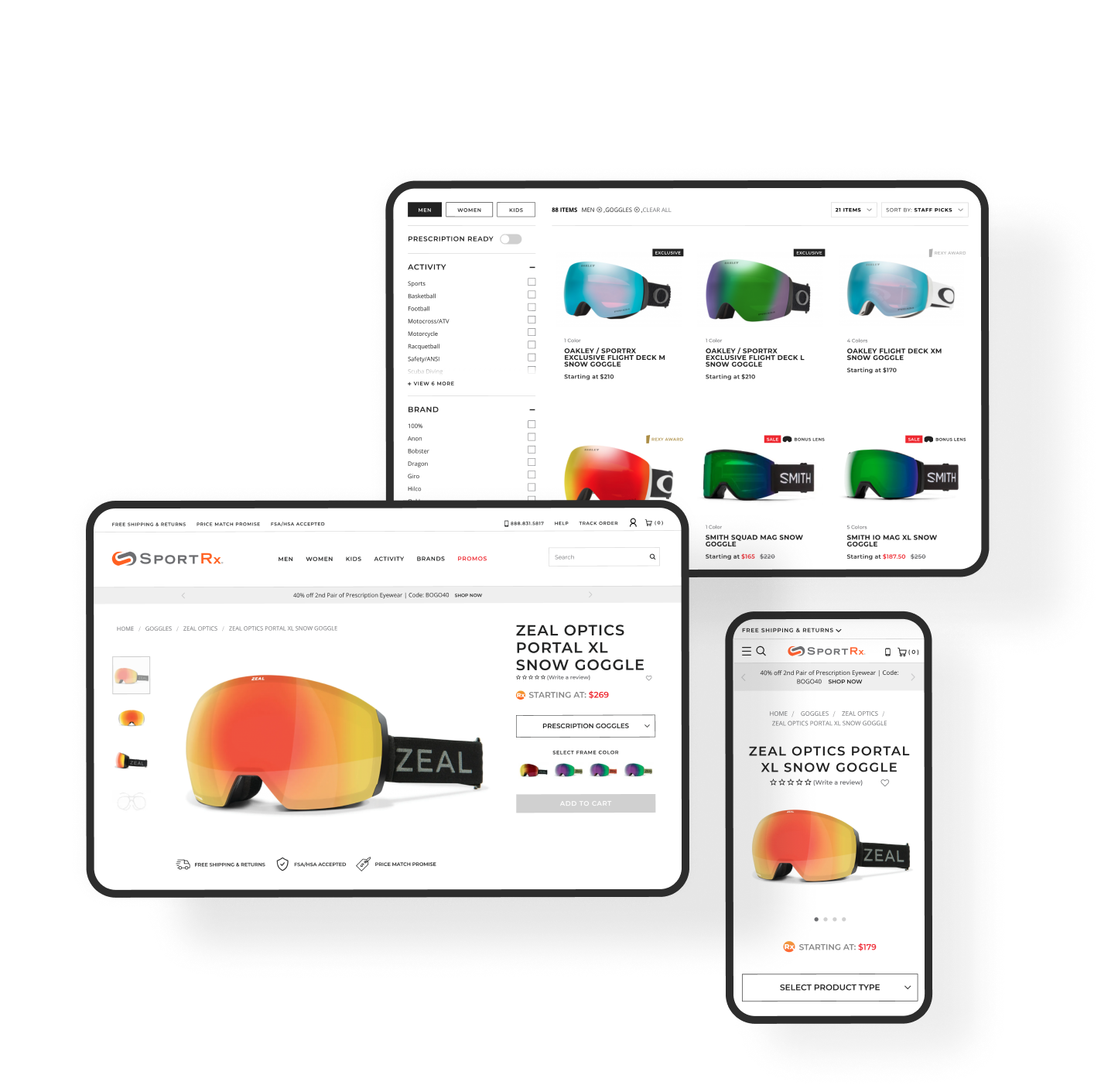 Support & Development
Custom Module Development
Compliance Implementation (PCI, GDPR, &ADA)
Security & Patch Updates
Campaign Support
Speed & Performance Improvements
Testing Plans
24/7 Emergency Support
To improve the search and filter functions on the SportRX website, Forix implemented the well known third party search program Klevu into their Magento site. With the improved Klevu search function in place, SportRx saw a 48% increase in on site search usage, and an 85% increase in revenue generated by customers who utilized search. Because Klevu search is more intuitive than the basic Magento search, users were able to successfully utilize it at a higher rate to find relevant search results. This led to an overall positive increase in user experience, as customers were able to more quickly and efficiently find and purchase the products they were looking for.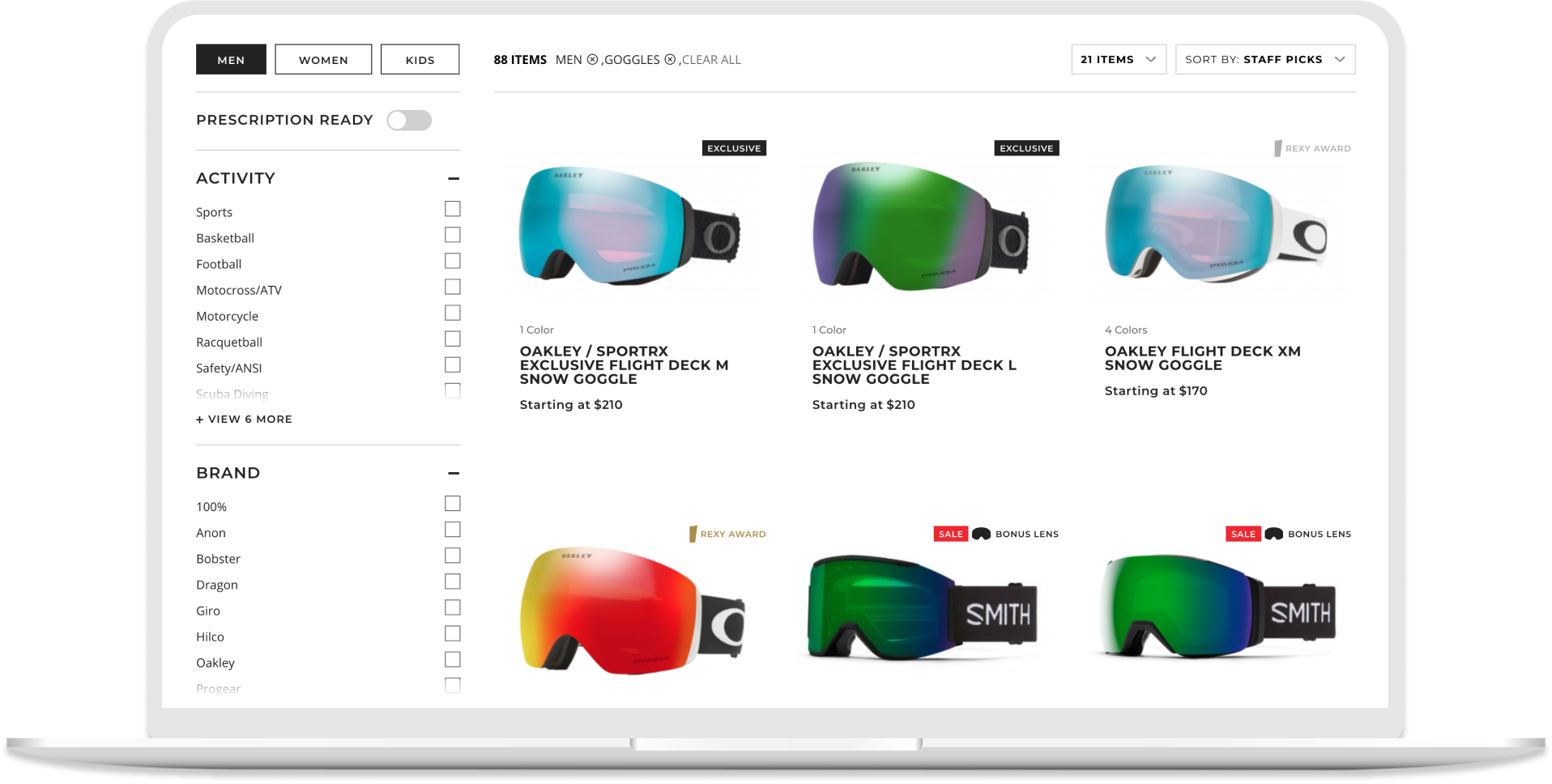 SportRx began selling custom prescription sports eyewear online in 1996. For years, we felt our website did not represent the level of skill, expertise, and passion we had for serving our customers. When we were finally ready to take the leap, we sought out the best Magento 2 developers to build our new website. We found Forix.