Overview
Schutt Sports is one of the leading sporting goods equipment brands in the United States. They use innovative new technologies to constantly improve their protective equipment for football players. Schutt Sports came to Forix looking for a complete overhaul of the user experience and a refined product customizer to showcase their highly customizable products. They were inspired by the work we had done to launch fellow outdoor brand Next Adventure's Magento site and wanted to use our skills to improve their own website.
The Challenge
Originally a wholesale sports equipment company, Schutt broke into the online DTC world in 2013. However, their site featured poor visualization of their customizable products, which didn't allow for customers to actually see the customized product before ordering. Their site had a complicated flow that was difficult to navigate and an outdated design. They needed an improved user experience that would allow them to add better product configurations as their business scaled up.
The Solution
To tackle Schutt Sports' product customization issues and improve their overall user experience, Forix began by building a new product customizer based on LiquidPixels, completely revamping the product organization and user experience. The focus was on increasing customer engagement through interactive features. Site visitors were able to customize using digital interactive lookbooks and color filters in real-time.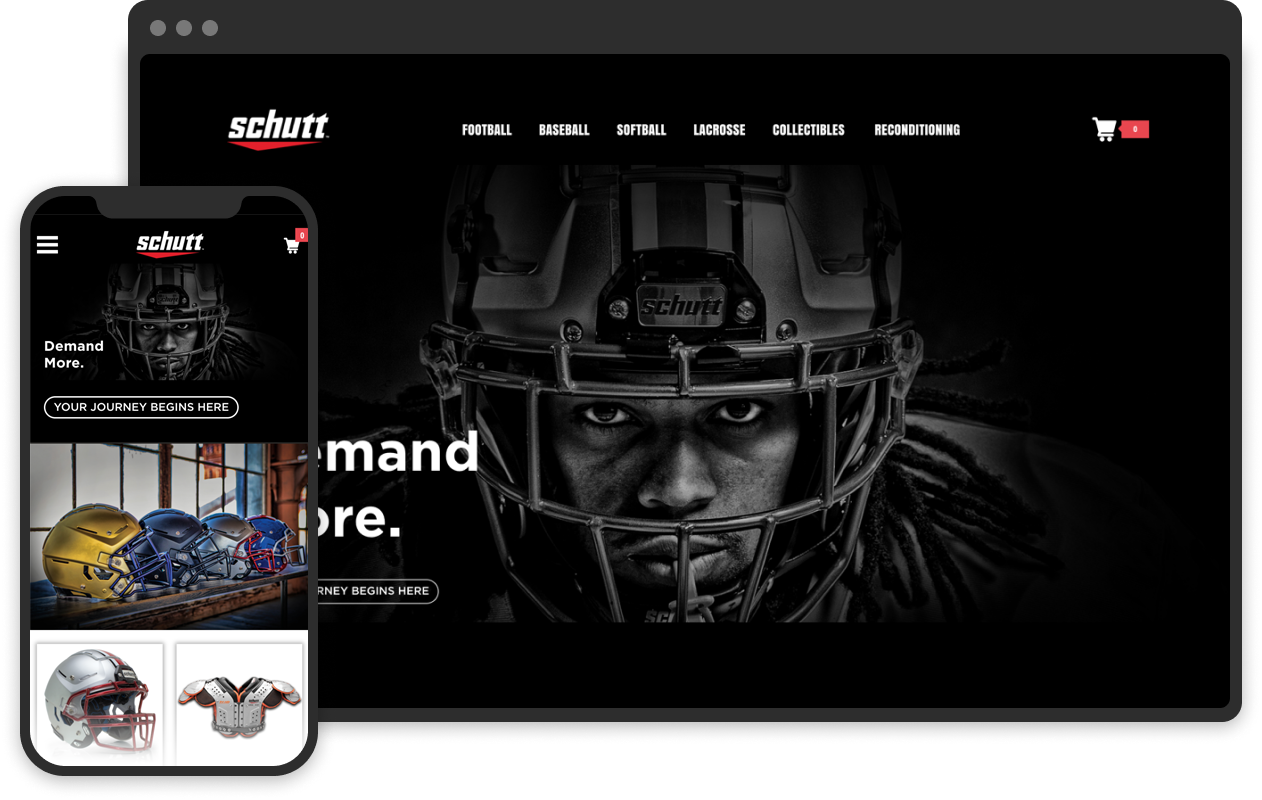 Research, UX/UI, and Design
Customer Experience Strategy
Content Strategy
A/B Testing
Mobile Strategy
User Testing
Data Analysis
Search Optimization
Information Architecture
Merchandising
Customized batting helmets account for more than 30% of all online sales for Schutt. Their original product customizer was unable to display an accurate depiction of the customized product for the customer to view, and this was hurting their online sales. Forix created a new product customer based on LiquidPixels that allowed users to see real time customization of their products before they buy. This integration has helped Schutt Sports to increase their revenue by 50% year over year since joining Forix.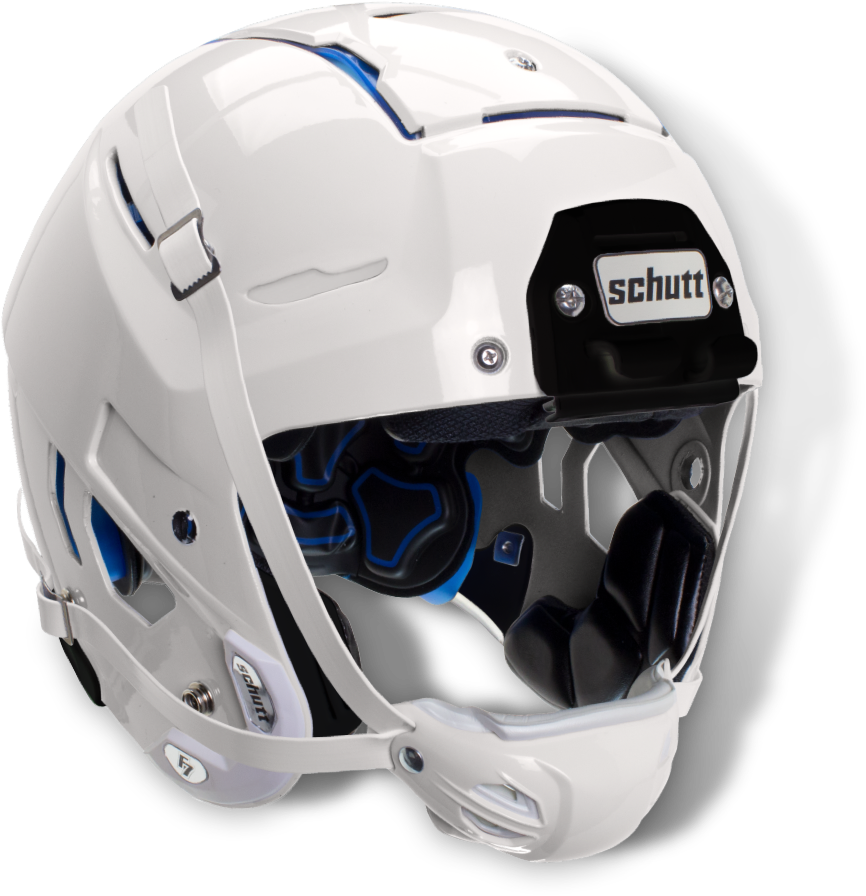 Analytics & Optimization
Performance Audit
Advanced eCommerce Tracking
Actionable Growth Strategy
Custom Reporting
Conversion Rate Optimization
SEO & Search Optimization
Schutt Sports had major issues with their user experience on site. Customers disliked the complex navigation and limited visualization of their customizable products, along with product configurations. To relieve these issues, Forix targeted their user experience with the goal of making product pages and options simple, configurable, and easily bundled. This meant that like products could be customized and purchased together easily. Since implementing these changes, Schutt Sports has experienced a 40% increase in transactions year over year.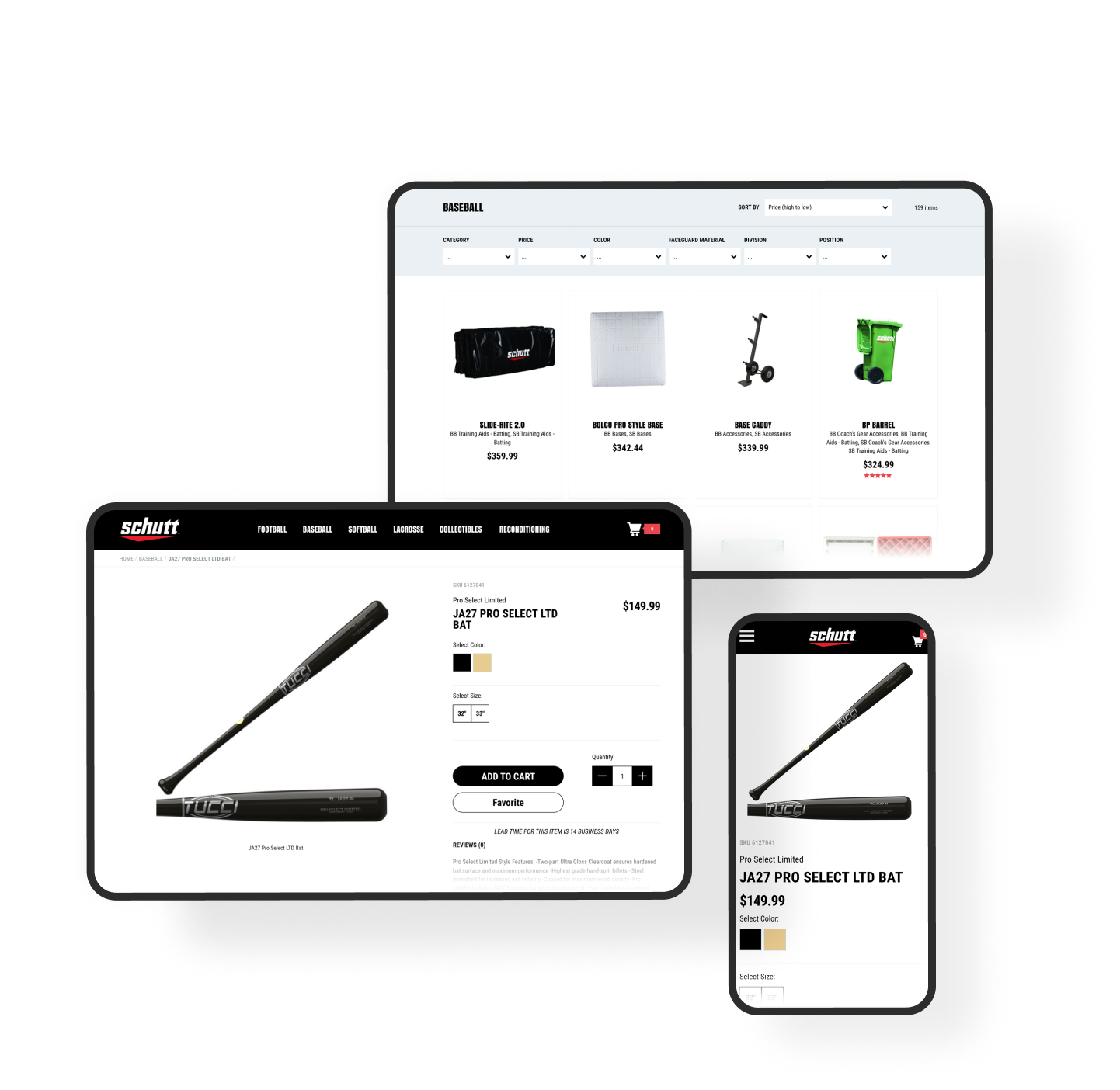 Support & Development
Custom Module Development
Compliance Implementation (PCI, GDPR, &ADA)
Security & Patch Updates
Campaign Support
Speed & Performance Improvements
Testing Plans
24/7 Emergency Support
The Schutt Sports website had a complicated flow that was confusing to many users. Frustration from the navigation had led to a high bounce rate and was hurting their sales opportunities. Forix helped to revamp their product organization and navigation on site to make it easier for users to find the products they were searching for. By improving navigation for a better user experience, Forix was able to help Schutt increase their page views by 71%.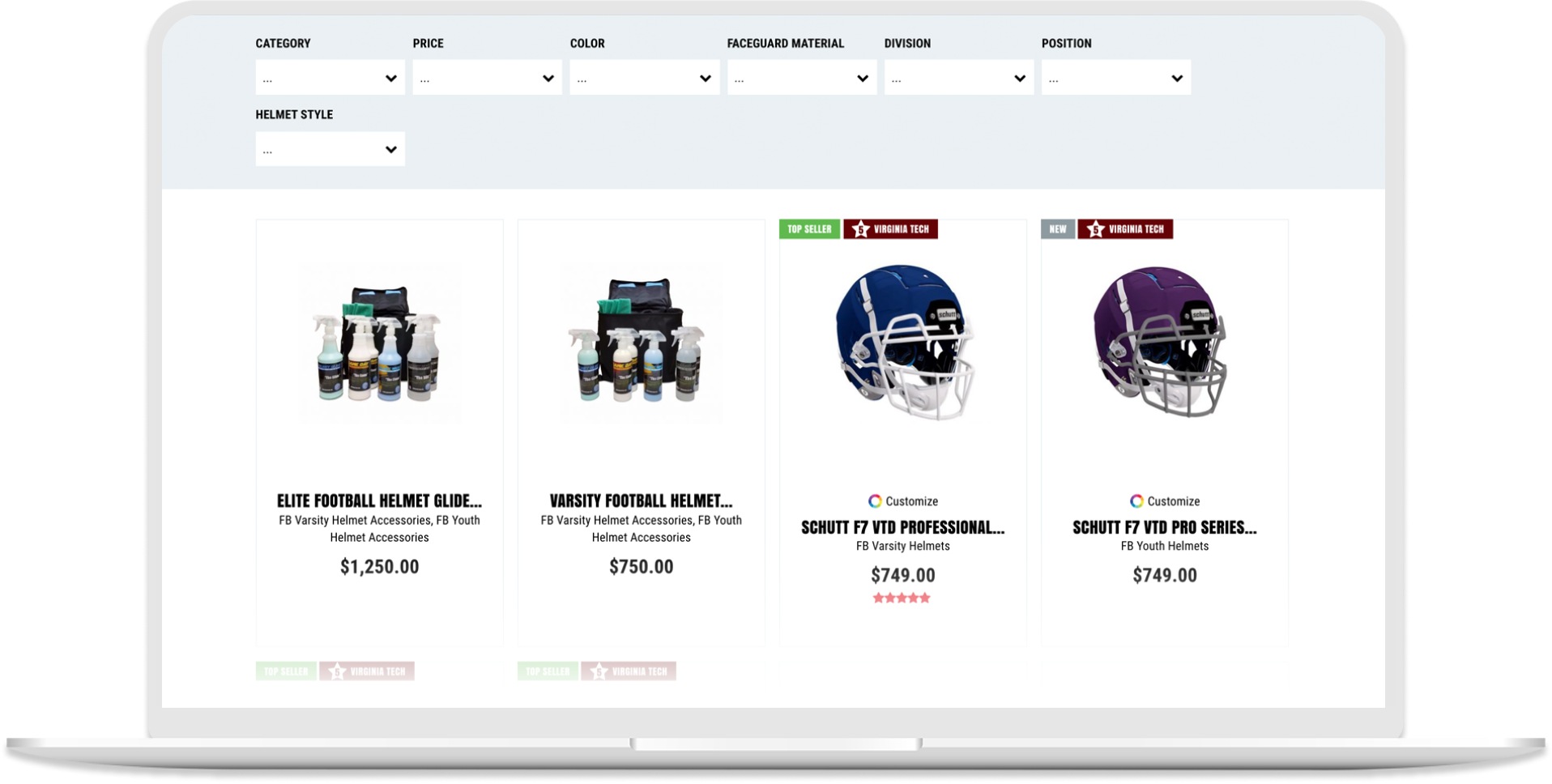 When Schutt Sports came to Forix to remedy their user experience issues, we worked together to identify and optimize their on site navigation and implement a vastly improved product customizer. Throughout our partnership, we've worked together to successfully overhaul their website for an improved user experience that has led to significant increases in transactions and revenue.