Overview
Portland based outdoor supply company Next Adventure had spent over a decade building up their successful brick and mortar store. They wanted to take their business into the world of Ecommerce. They chose local Magento partner Forix to help them develop an effective eCommerce strategy and build an interactive and engaging website on the innovative Magento platform.
The Challenge
Next Adventure didn't want to fall behind their competitors by neglecting their online presence. They wanted to create an interactive and enjoyable shopping experience for their online customers. Being new to the world of eCommerce, they needed a lot of help getting off the ground and building a website that could scale up as their business continued to grow.
The Solution
Next Adventure partnered with fellow Portland-based agency Forix to build their Magento 1 site from the ground up. Together, we worked to create a fun and engaging online experience for their retail customers. This included integrating their high quality POS system into their Magento site and performing in-depth analytics through Enhanced Ecommerce to help them understand how to best serve their customers.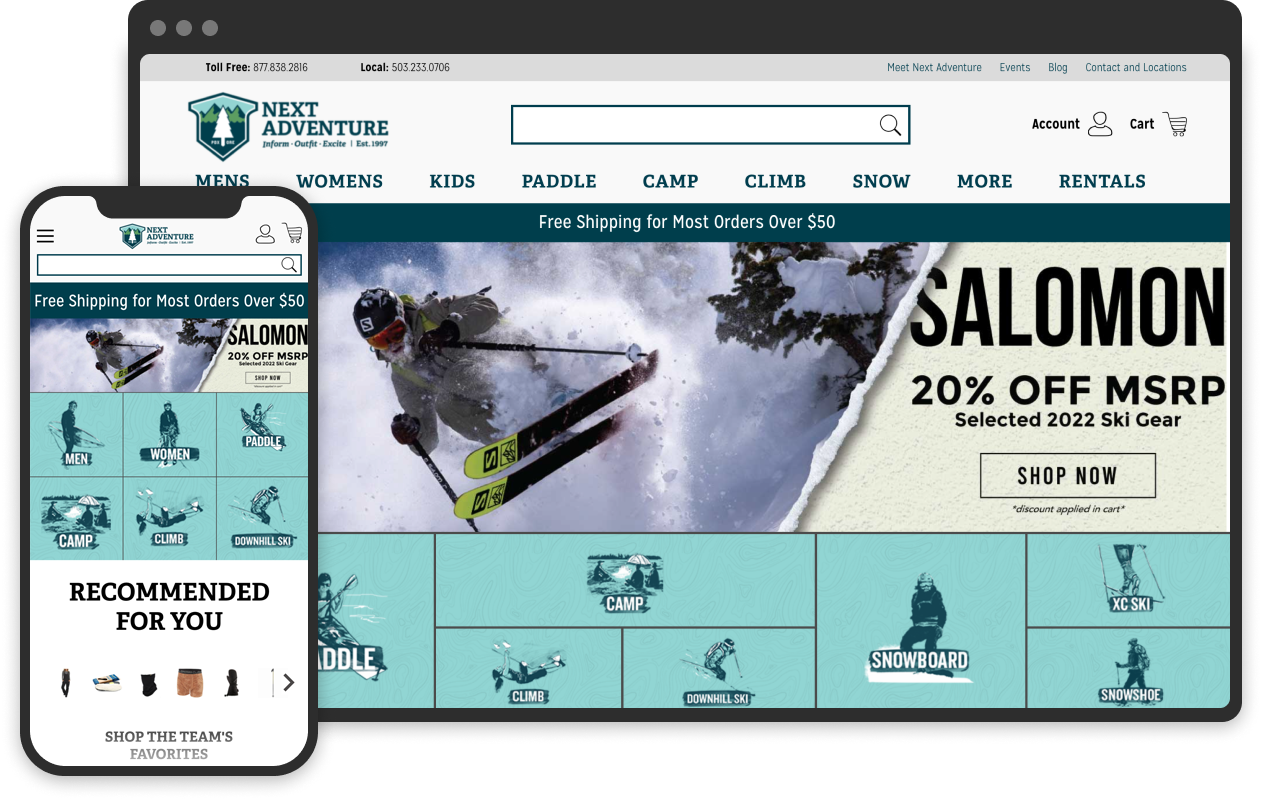 Research, UX/UI, and Design
Customer Experience Strategy
Content Strategy
A/B Testing
Mobile Strategy
User Testing
Data Analysis
Search Optimization
Information Architecture
Merchandising
Learn More
To bring Next Adventure into the world of eCommerce, Forix built their Magento 1 site on the highly customizable Magento platform. To create their unique user experience, we completed over 25 custom integrations, including integrating their high performing RetailPro POS into their Magento site using RDi. We created custom tracking in Google Analytics to better understand and customize for user behavior, and worked diligently to implement strong site security and quickly remedy any bugs or issues as they arose.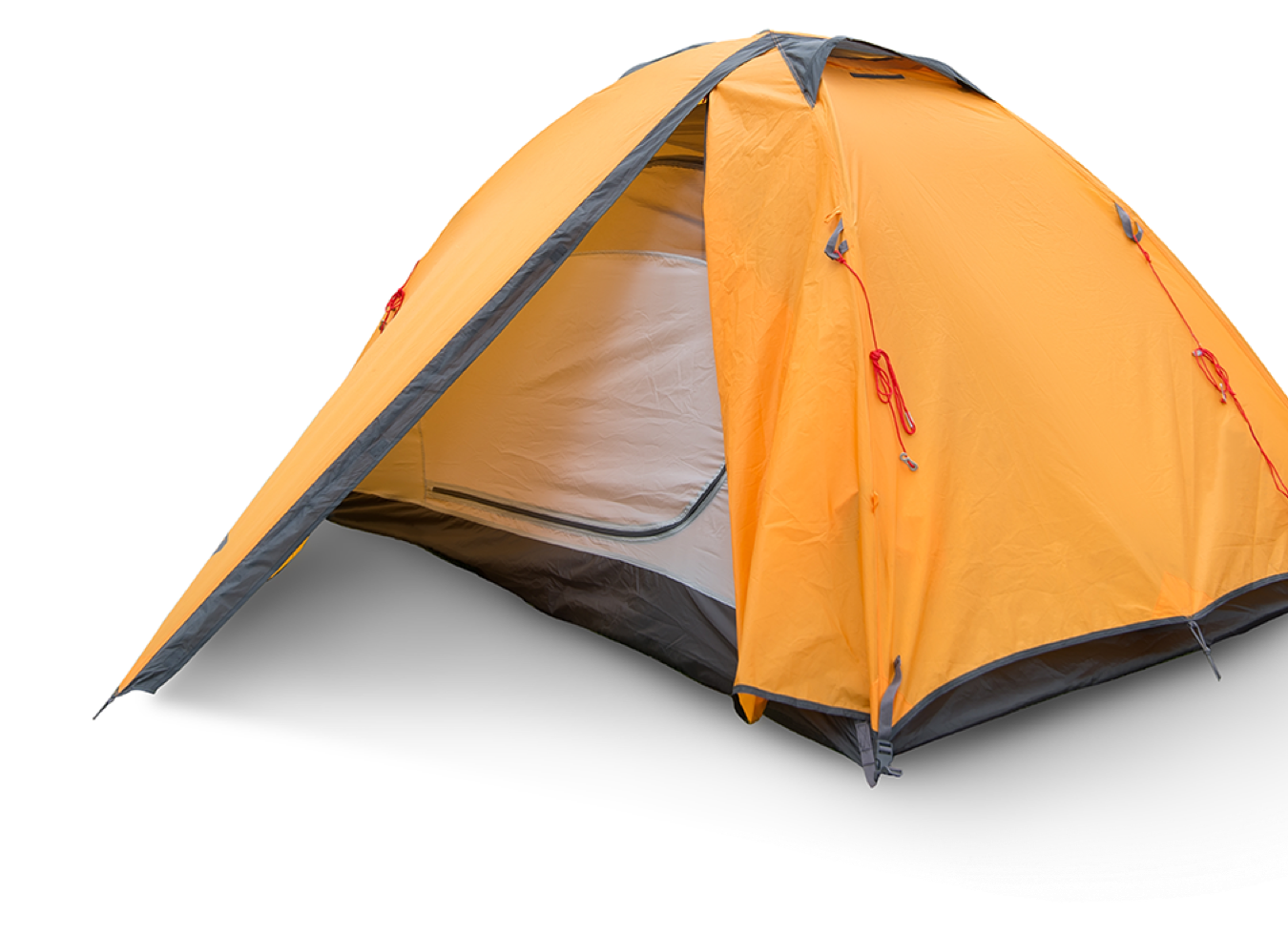 Analytics & Optimization
Performance Audit
Advanced eCommerce Tracking
Actionable Growth Strategy
Custom Reporting
Conversion Rate Optimization
SEO & Search Optimization
Learn More
From the time their Magento site launched in 2016 to 2020, Next Adventure has seen their online revenue triple. Thanks to the scalability of the versatile Magento platform, and support from Magento partner Forix, the site has been able to scale up easily to support new product launches and increasing order demand.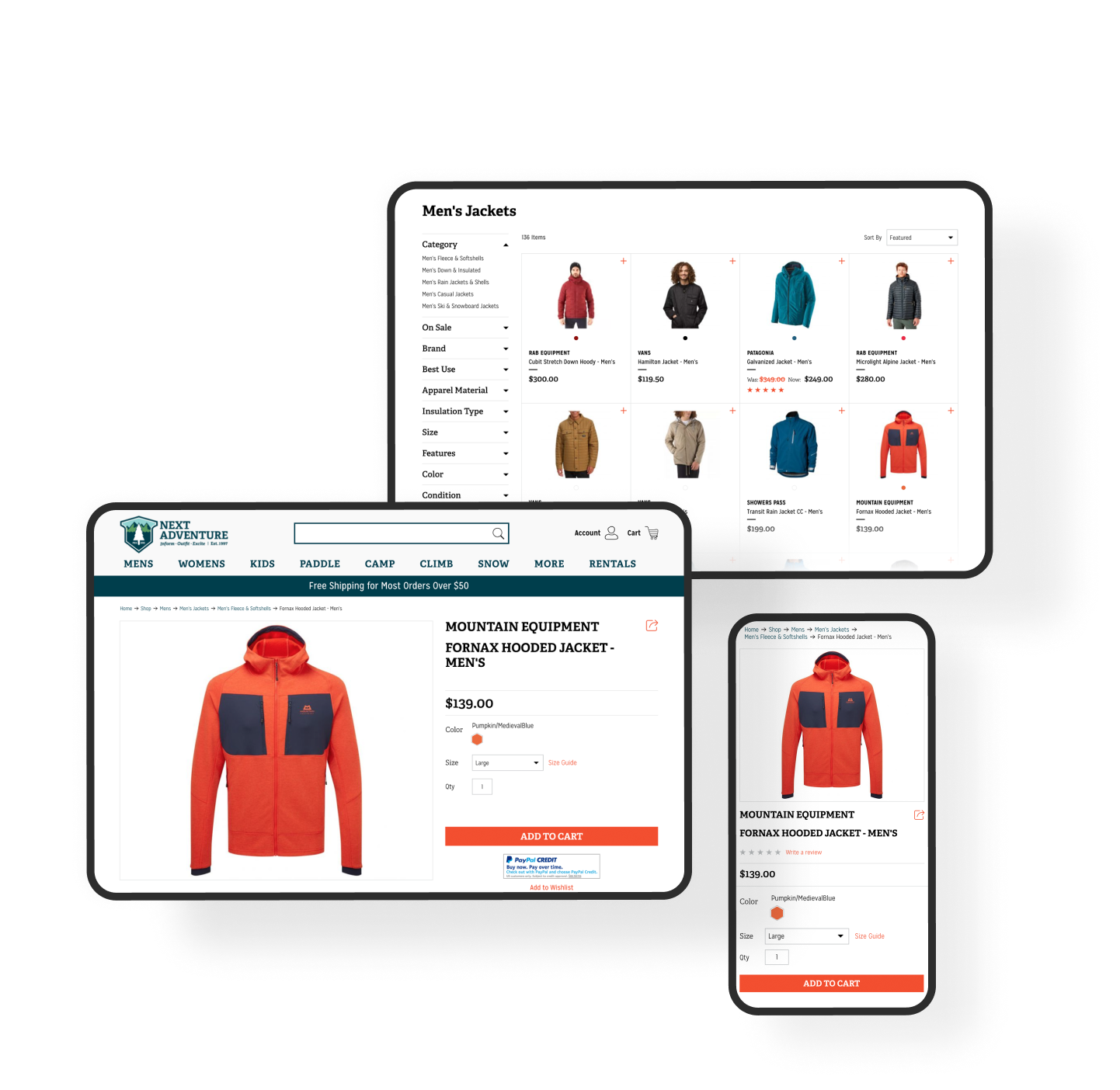 Support & Development
Custom Module Development
Compliance Implementation (PCI, GDPR, &ADA)
Security & Patch Updates
Campaign Support
Speed & Performance Improvements
Testing Plans
24/7 Emergency Support
Learn More
By using Enhanced Ecommerce to get high level insights into their users' habits and on site behavior, Forix was able to guide Next Adventure in optimizing their site for better customer experiences. Google Analytics Enhanced eCommerce provides granular tracking on data like click through and bounce rates, along with on site activity, in order for developers to understand where the site is succeeding and where it is struggling. Forix uses these insights to continually make improvements to the site. Incremental improvements completed based on Enhanced eCommerce data accounted for an average 29% increase in conversion rates YoY since their site launch in 2016.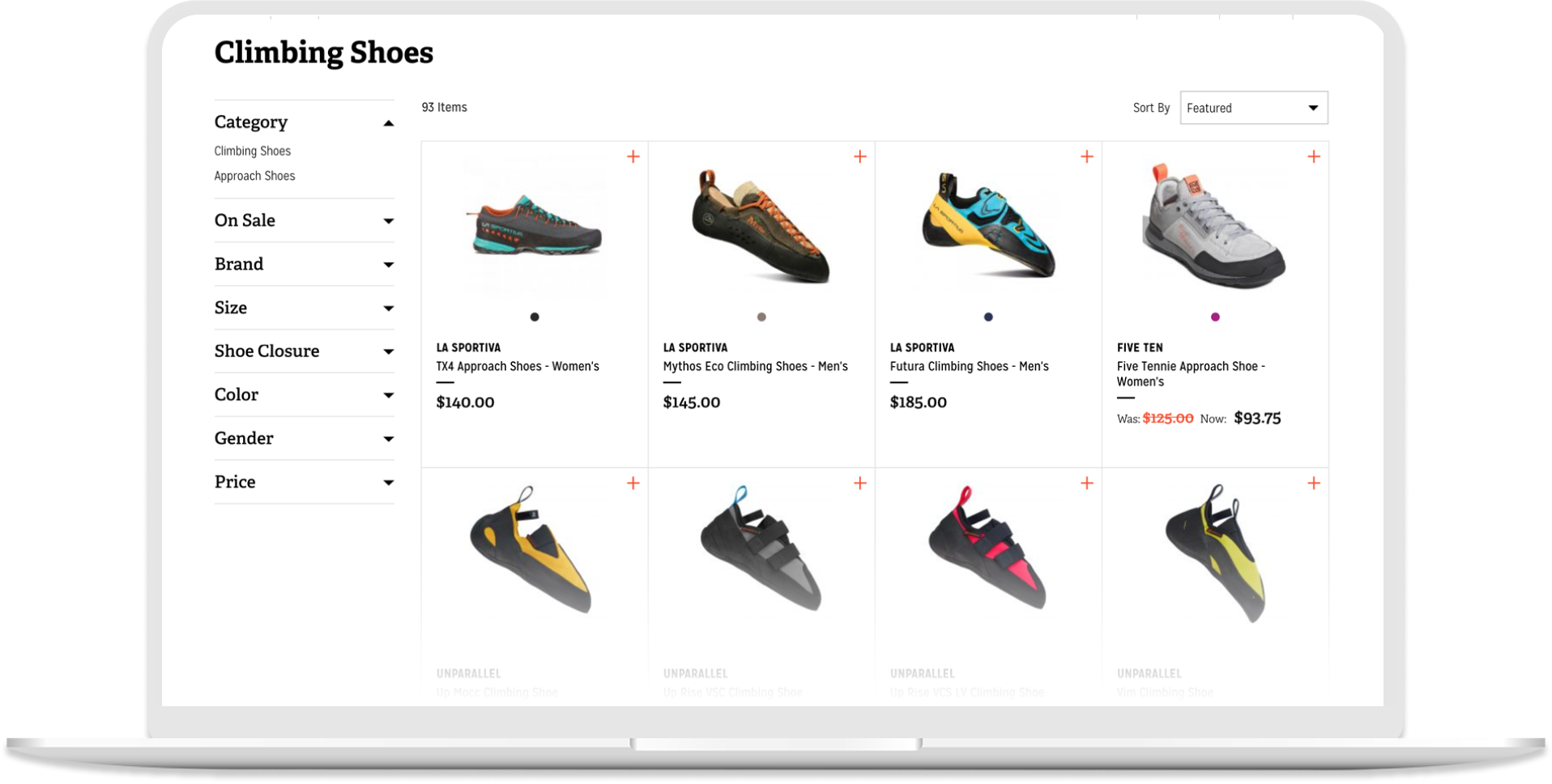 The thought of a new website was daunting to Next Adventure. We knew we needed a fresh look and a more robust shopping cart for our site, but our resources were not plentiful enough to take us to that level. We knew what we wanted, we just needed to find the right team to build it. We found the perfect fit with Forix. They have impressed us over and over again with their professionalism and attention to detail.