Increase in Conversion Rates w/ PayPal Integration
Get Started
Overview
Kid Kraft is one of the nation's most innovative toy manufacturers. Based in Dallas, Texas, they create interactive indoor and outdoor playsets for children that combine playtime with learning. While the exceptional quality of their designs and materials sets them apart from their competition, they felt that their Magento site was underperforming. To meet their ambitious growth goals, Kid Kraft needed a partner with Magento experience to optimize their site.
The Challenge
Kid Kraft was seeking an experienced Magento partner who would bring a proactive edge to their website management. They were concerned that they weren't getting the right data from their Google Analytics, and that their product pages were underperforming. Additionally, they wanted to optimize their site for a better overall user experience that would lead to an increase in conversion rates.
The Solution
To help Kid Kraft achieve their growth and revenue goals, Forix completed a redesign of their PDP template and helped integrate PayPal into their checkout process. Once their site was optimized to improve AOV and transactions, we continued to provide ongoing maintenance and support along with better analytics to keep the Kid Kraft website running smoothly. With ongoing support and managed services for Kid Kraft and their website, Forix has been able to increase their Average Order Value by 33% YoY.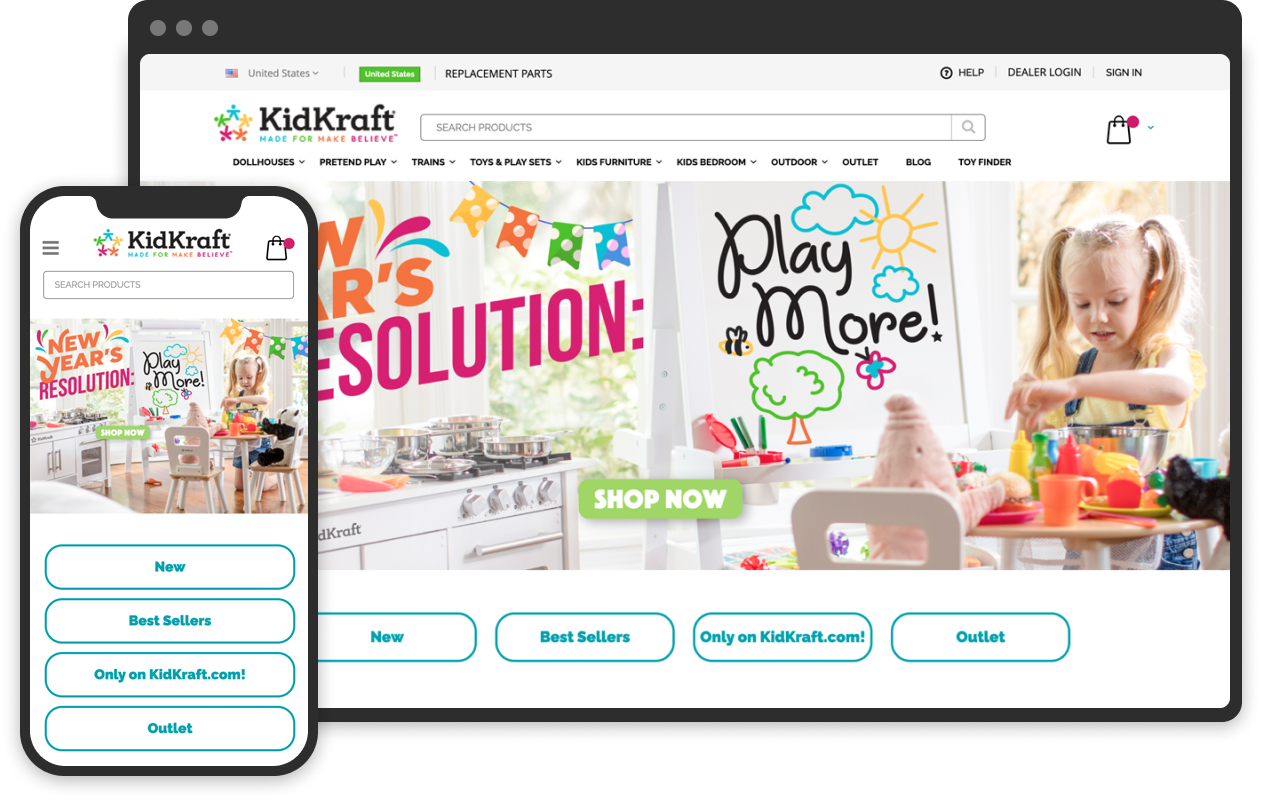 Research, UX/UI, and Design
Customer Experience Strategy
Content Strategy
A/B Testing
Mobile Strategy
User Testing
Data Analysis
Search Optimization
Information Architecture
Merchandising
The product display pages on Kid Kraft's site were sometimes confusing and lacking in essential information and images. To remedy the poor performance of their product pages, Forix redesigned their PDP template in October 2019. The new template provided an improved shopping experience for their users, and displayed relevant information in a clear and concise manner. The new PDP pages performed significantly better than the old pages, and this optimization resulted in a 32% increase in transactions on the Kid Kraft website during their busiest season.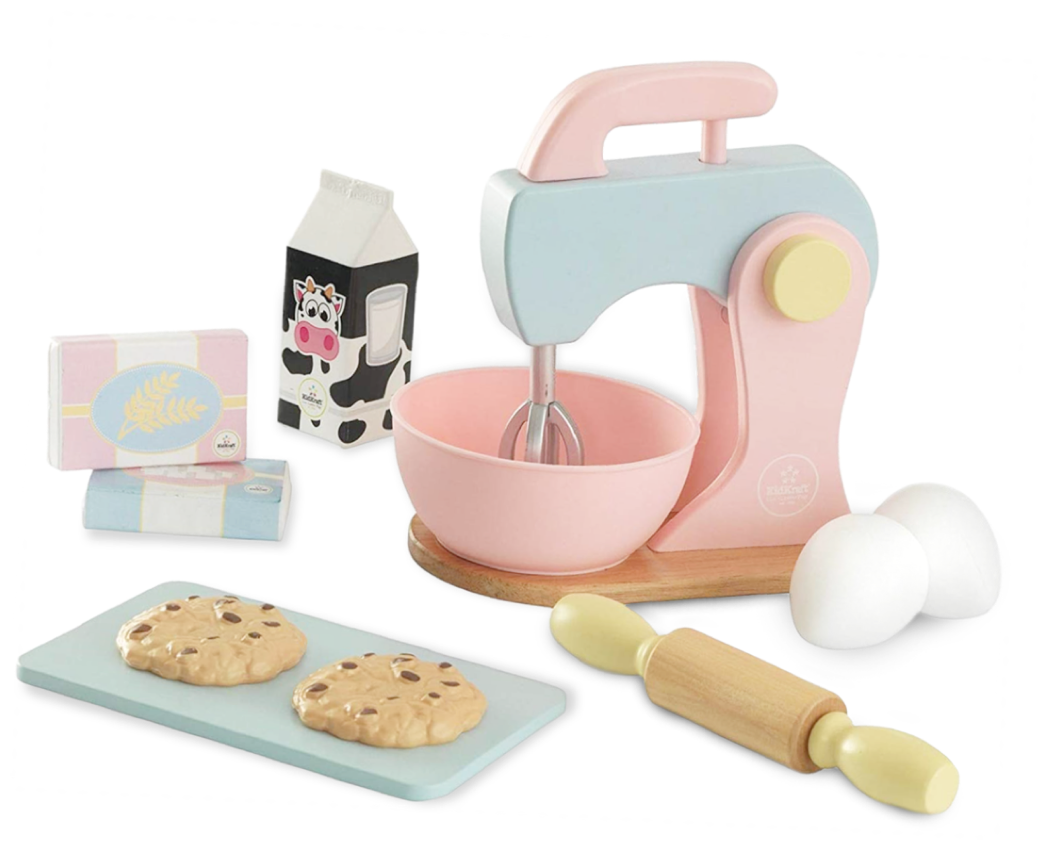 Analytics & Optimization
Performance Audit
Advanced eCommerce Tracking
Actionable Growth Strategy
Custom Reporting
Conversion Rate Optimization
SEO & Search Optimization
From late 2018 through 2019, Forix helped Kid Kraft increase their AOV by 33%. This includes optimization efforts to improve their page load speed, and better on-site tracking to improve their Google Analytics reports and gain better understanding of their demographics and user behavior.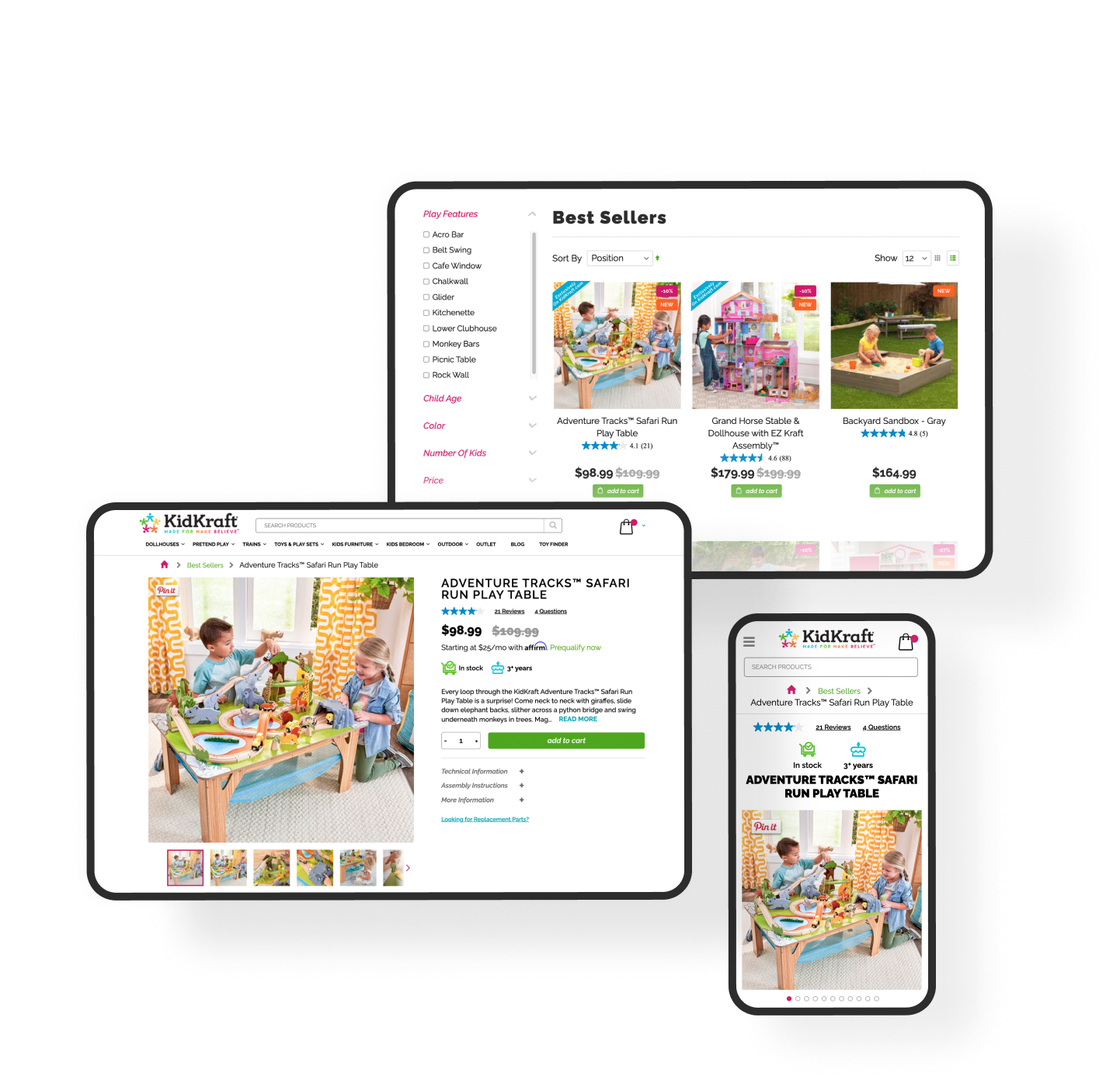 Support & Development
Custom Module Development
Compliance Implementation (PCI, GDPR, &ADA)
Security & Patch Updates
Campaign Support
Speed & Performance Improvements
Testing Plans
24/7 Emergency Support
Kid Kraft wanted to integrate easy to use PayPal into their checkout flow in order to provide a simplified payment option to their customers. In September 2019, Forix completed an integration of PayPal payment method into the Kid Kraft checkout page. This integration allows customers to check out securely without inputting new credit card information on each site. The Paypal option boosted conversions by 13% after it's successful integration into the website.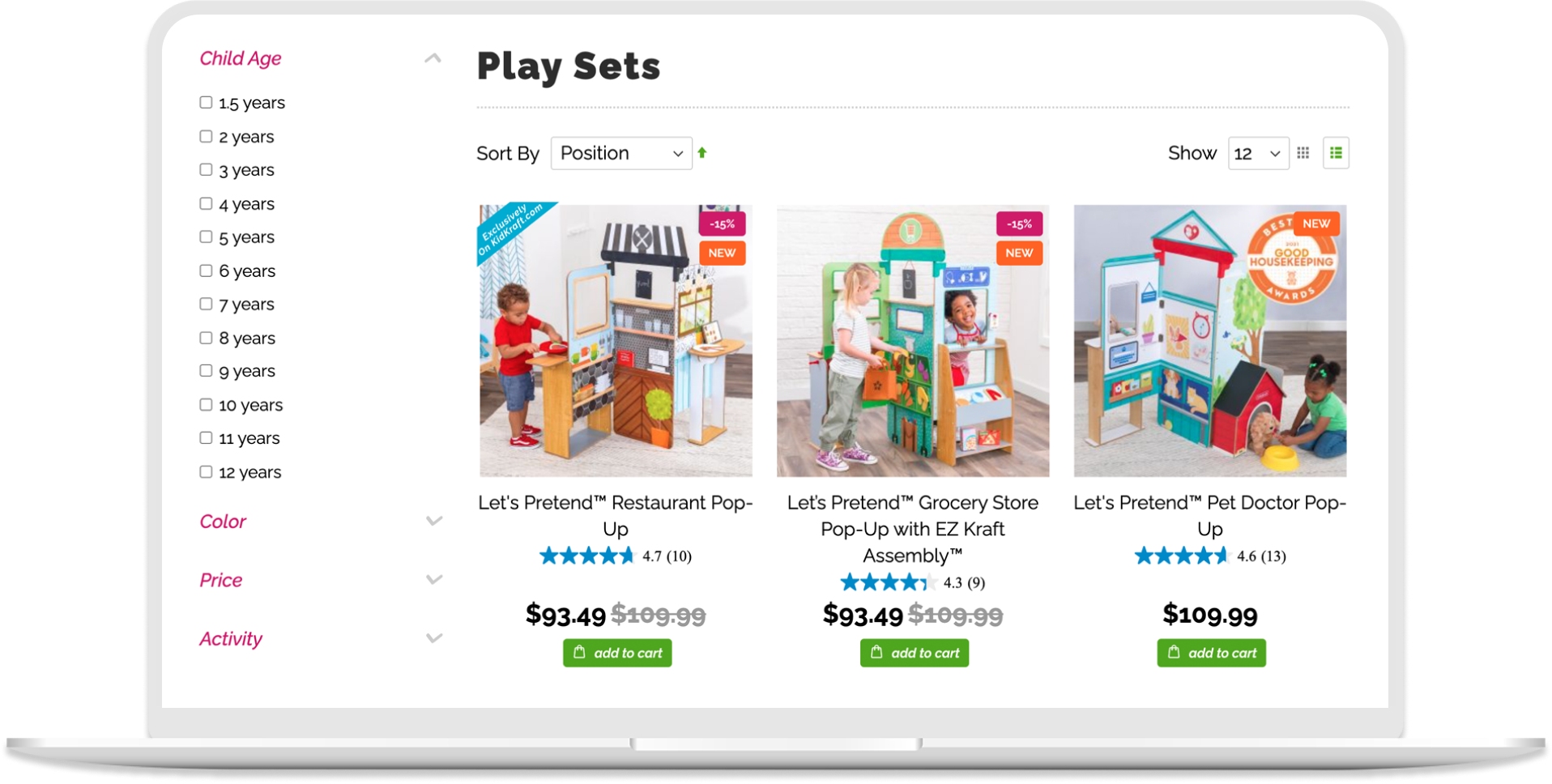 Since partnering with Forix, Kid Kraft has seen significant improvements to their metrics across their website. Together, we have implemented successful optimization strategies and improved their data collection efforts to create measurable results. By providing ongoing support while tackling big picture improvements, Forix has been able to grow transaction and conversion rates across the Kid Kraft website while also boosting their AOV during their busiest seasons.