Faster Site Speed with On Site Optimization
Get Started
Overview
Started in 1979, Dakine is an action sports brand specializing in activewear and equipment for surf, snow, wind, and bike sports. They wanted to optimize their site for future scaling, and to better understand their customers and target demographics.
The Challenge
Dakine came to Forix with a bad implementation from their former Magento partner. They had built a Magento/Drupal hybrid site that was difficult to manage. Additionally, Dakine was looking to break into international online markets, and wanted a site that could be accessible across Europe as well as the US.
The Solution
To help Dakine achieve their ambitious Ecommerce goals, Forix first worked to adjust the architecture of their site by removing Drupal and fixing bugs. Then, we worked to remedy issues with their checkout, improved site speed, and helped to launch their international Ecommerce storefronts.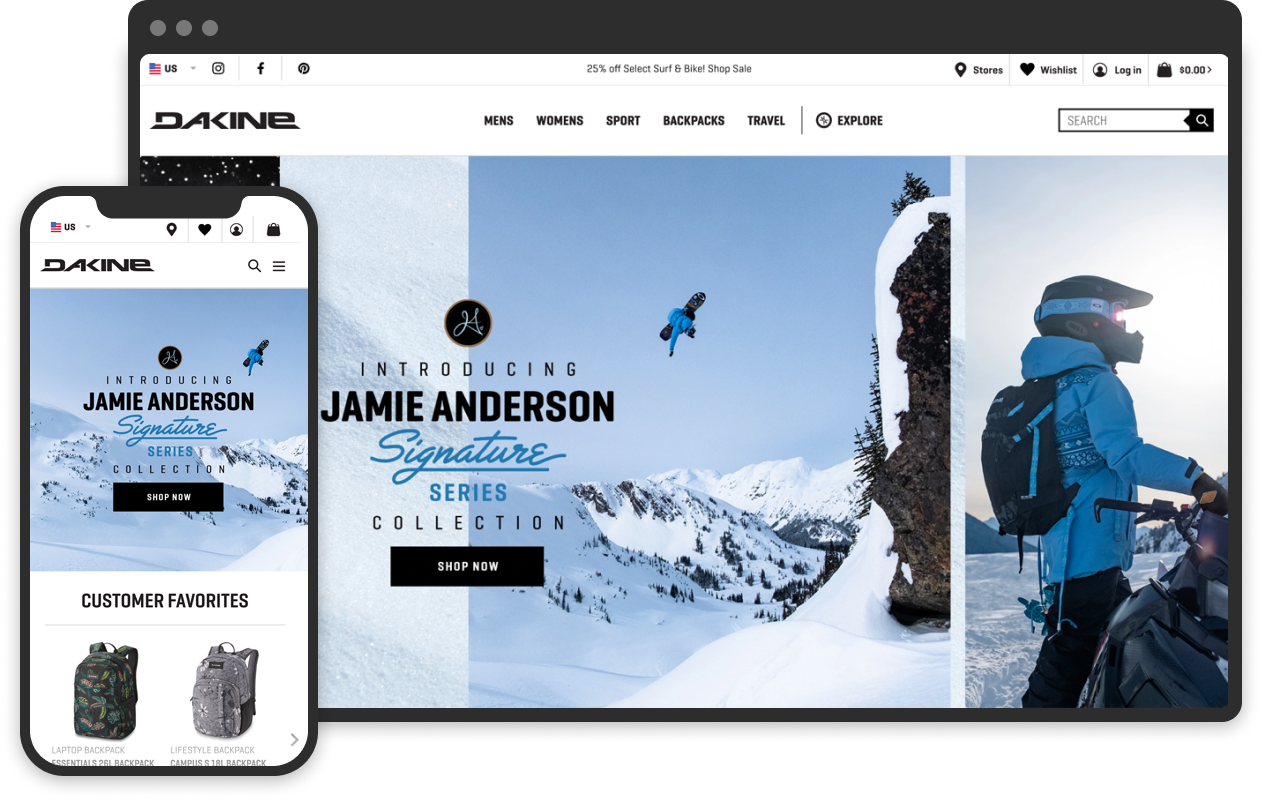 Research, UX/UI, and Design
Customer Experience Strategy
Content Strategy
A/B Testing
Mobile Strategy
User Testing
Data Analysis
Search Optimization
Information Architecture
Merchandising
The original Dakine website was a hybrid Magento/Drupal site. This made the site clunky and difficult to manage by administrators. By removing Drupal and making their site a purely Magento powered eCommerce site, Forix was able to improve their page load times by 40%. Faster site speed led to a decrease in bounce rate.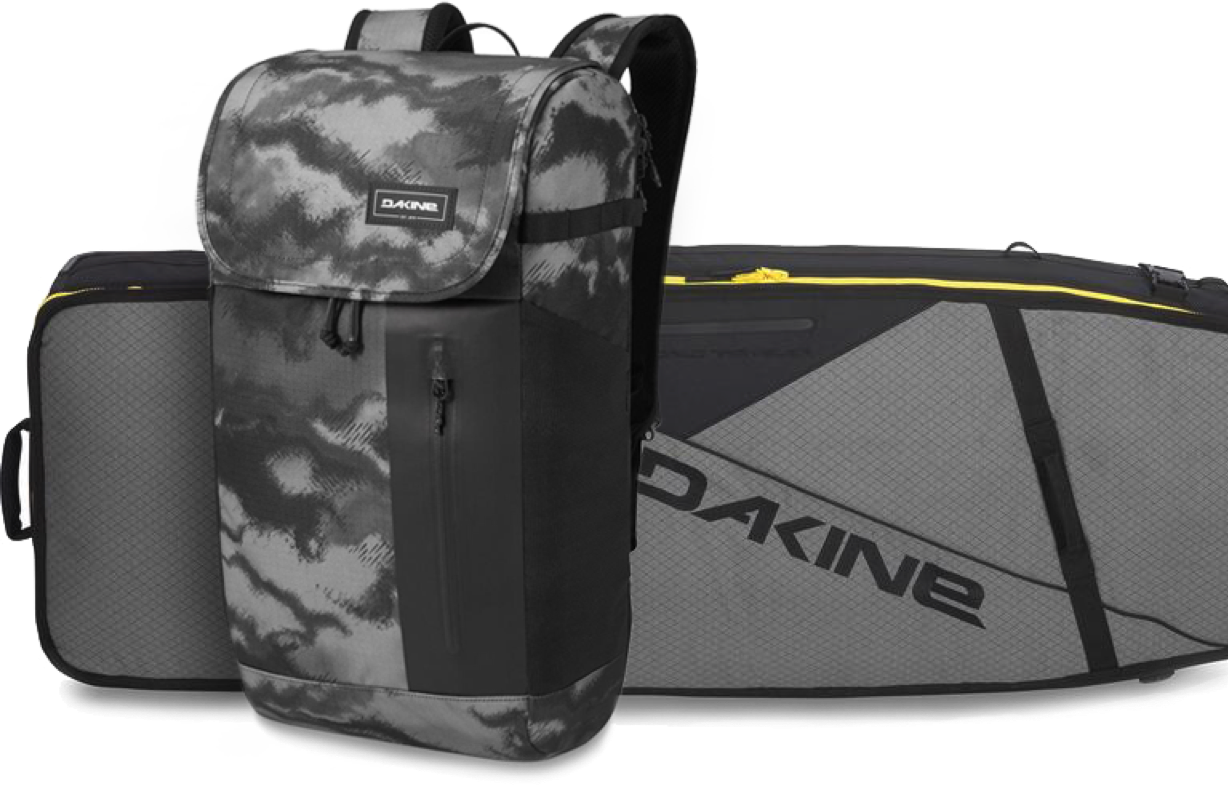 Analytics & Optimization
Performance Audit
Advanced eCommerce Tracking
Actionable Growth Strategy
Custom Reporting
Conversion Rate Optimization
SEO & Search Optimization
One of Dakine's biggest goals was to break into the international markets with their premium action sports equipment. In 2017, Forix implemented and launched the international eCommerce storefront for Dakine. This enabled the company to sell their products easily to snowboarders and surfers around the world, including Europe and Australia. By enabling the Dakine brand to sell internationally on their Magento site, total revenue saw an increase of 20% YoY.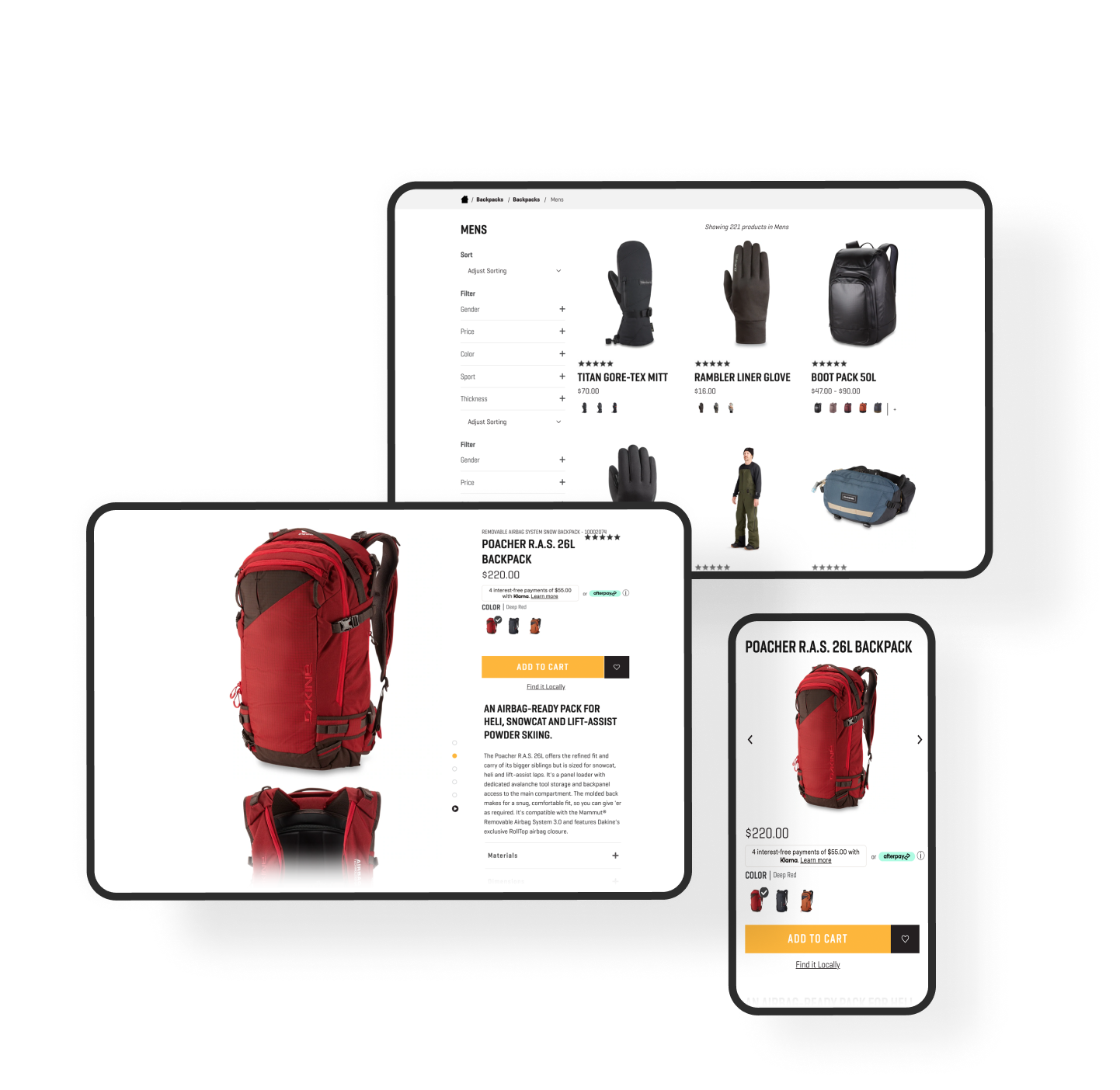 Support & Development
Custom Module Development
Compliance Implementation (PCI, GDPR, &ADA)
Security & Patch Updates
Campaign Support
Speed & Performance Improvements
Testing Plans
24/7 Emergency Support
When Dakine first came to Forix, they shared a common complaint from customers that the checkout process was difficult, often resulting in timeouts at checkout and generally poor functionality of the cart and checkout process. Forix worked to provide both technical and user- focused solutions to their shopping cart issues in order to create a better checkout experience for their customers. Site speed optimization and maintenance along with ongoing technical support resulted in a dramatically improved checkout, which accounted for a 22% increase in online transactions.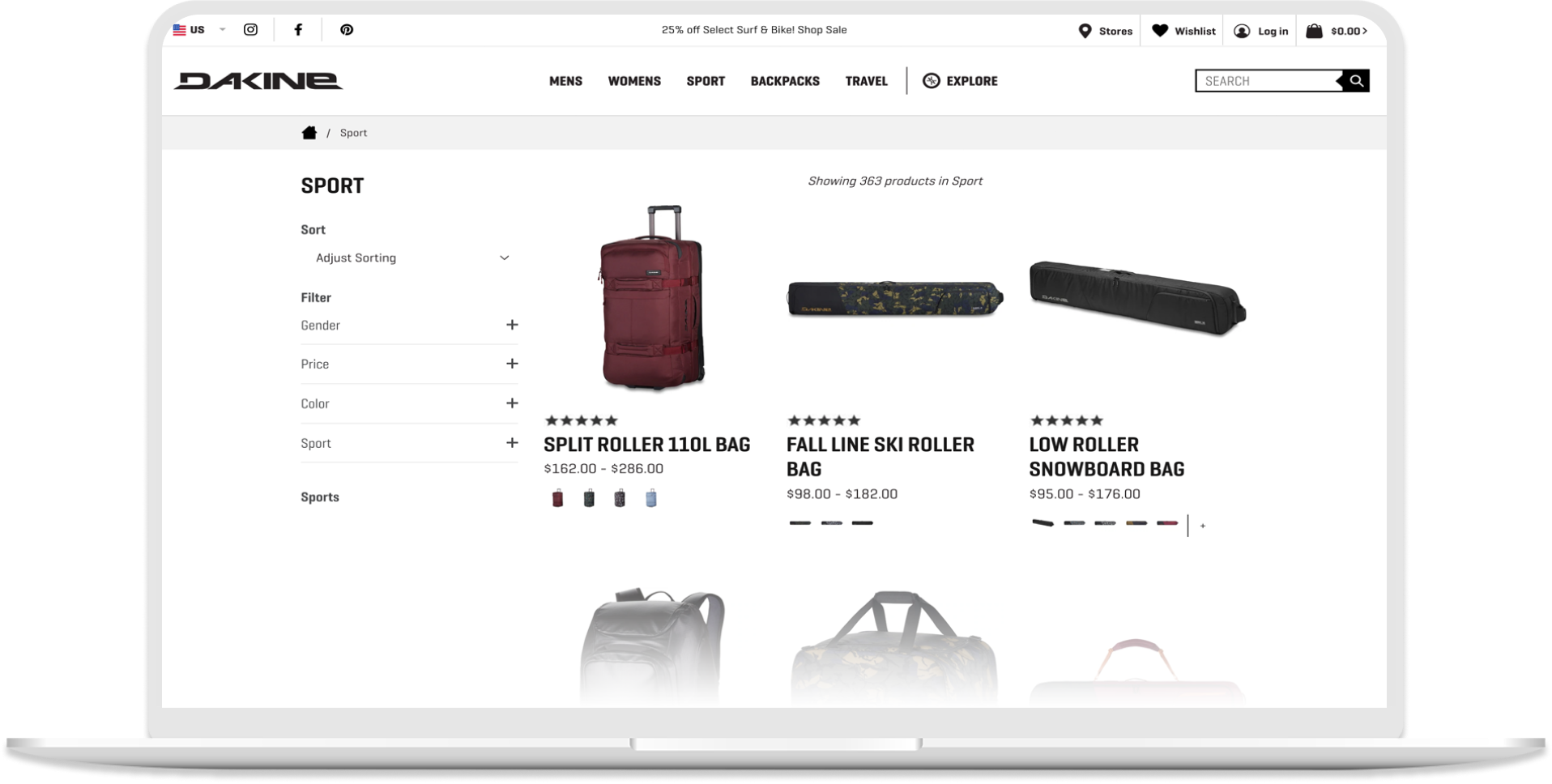 Forix worked closely with Dakine to bring them the Magento website of their dreams. Together, we helped them to achieve their highest goals, including launching international storefronts, and improving functionality and performance of their Ecommerce site.